---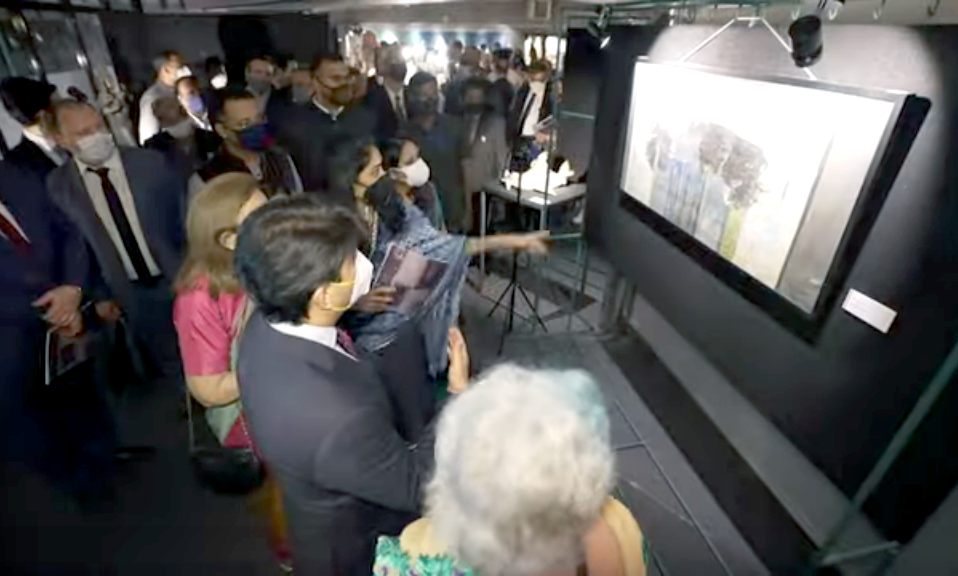 Jayant Parikh was awarded prestigious Maharaja Ranjitsinh festival of arts Raja Ravi Varma award for excellence in the field of visual arts on March 6th 2022 at Durbar Hall of Lakshmi Vilas Palace Vadodara. With all respect I thank Her Royal Highness Rajmata Shubhanginiraje Gaekwad, Shrimant Maharaja Samarjitsinh Gaekwad and Maharani Radhikaraje Gaekwad for Raja Ravi Varma award.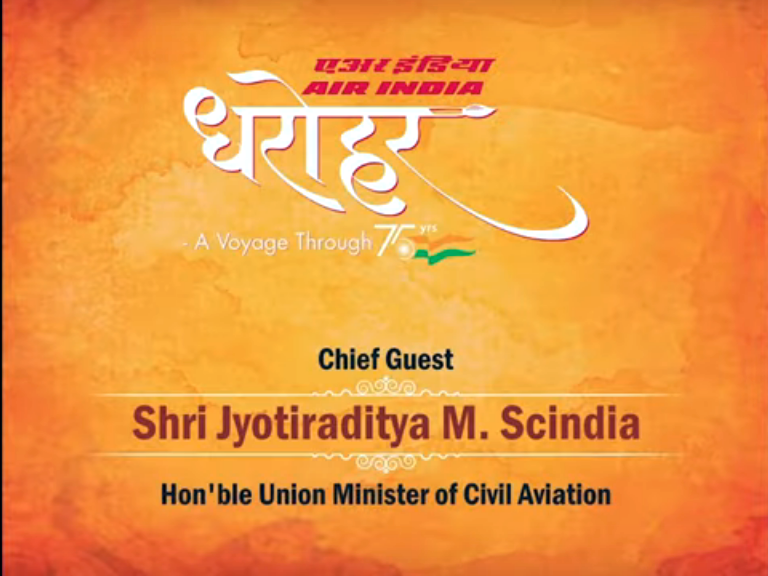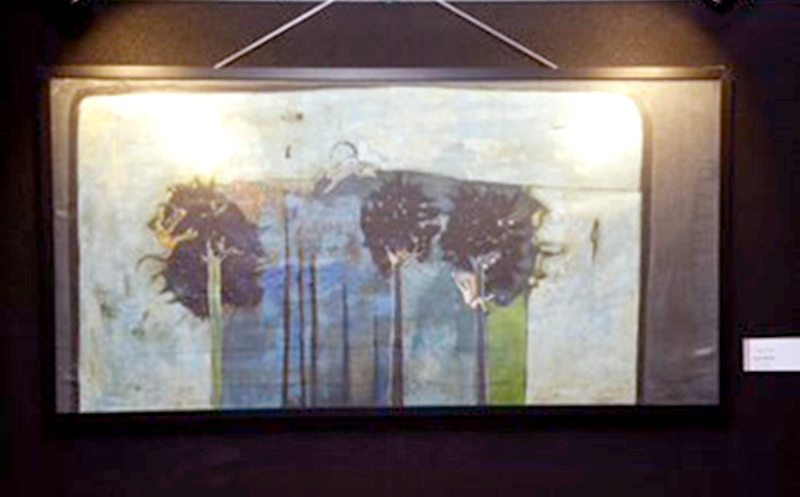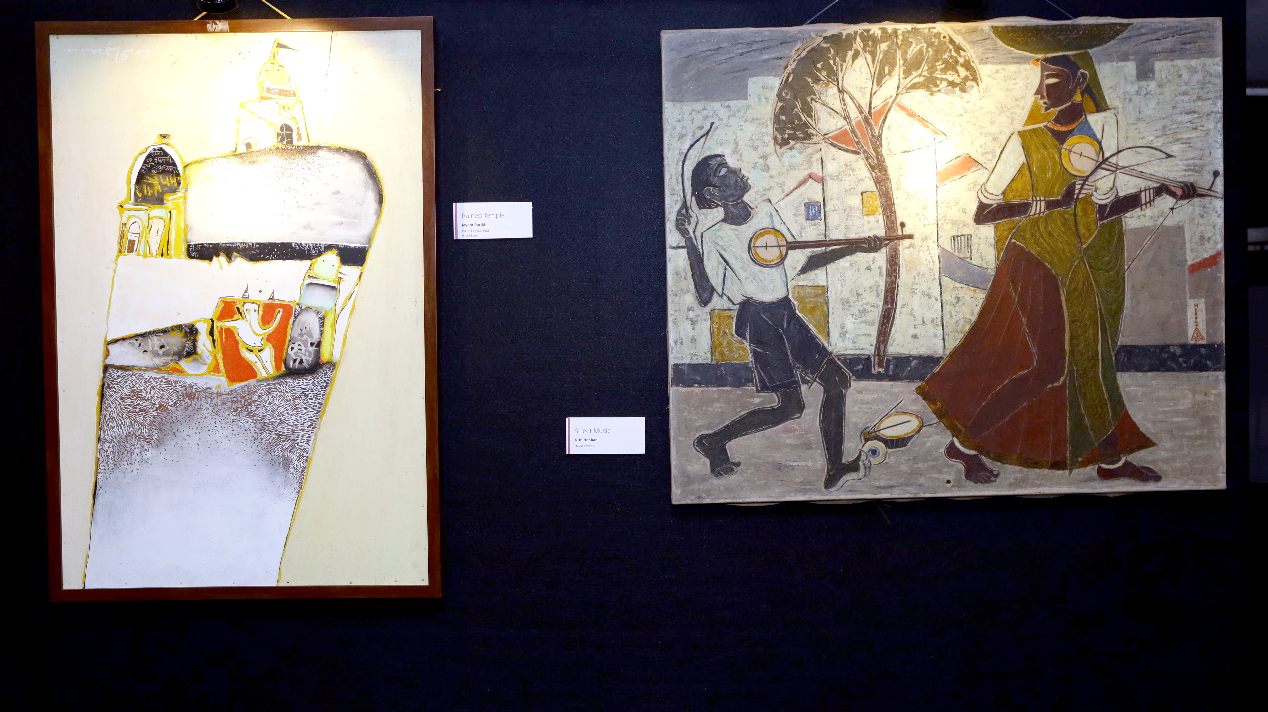 Go to Top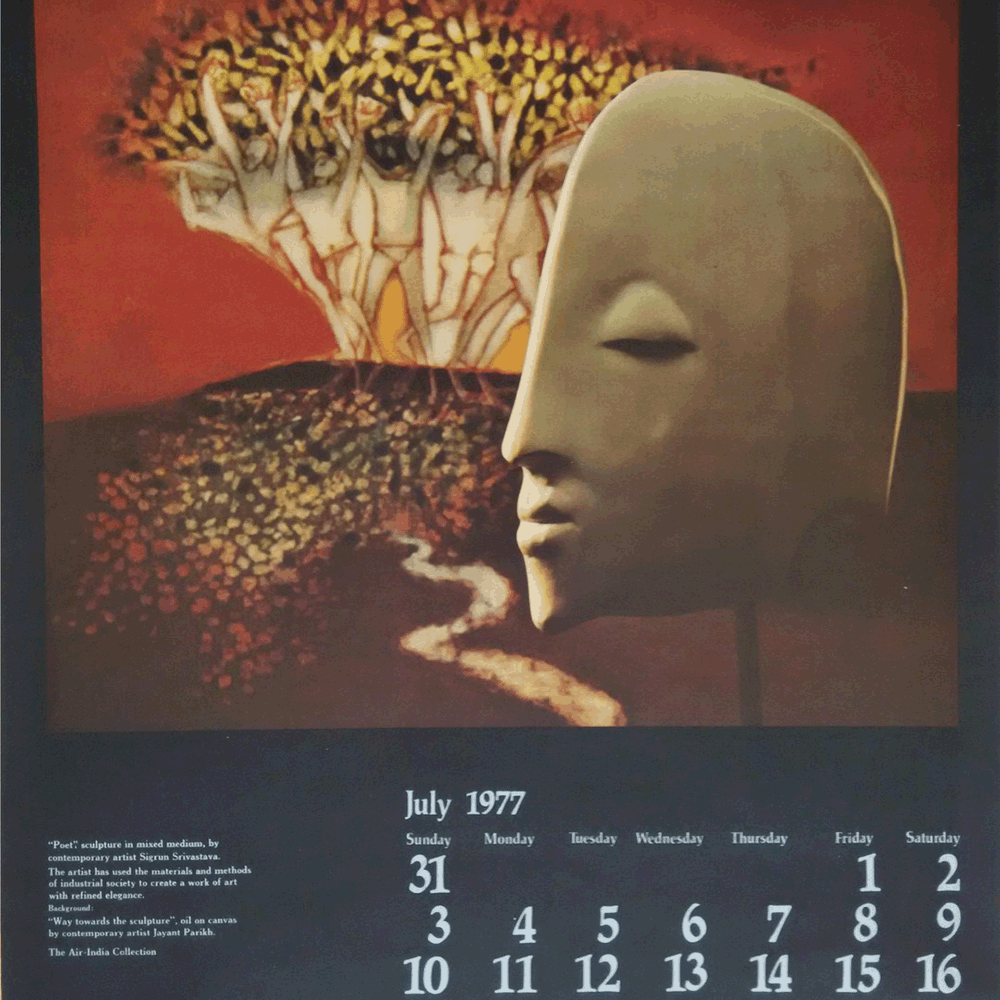 This one is from Air india calander published in year 1977
This one is about his art works in collection of Air India, more than his 25 art work are in collection with Air India which are in display in different premises of Air India all over world.
At this point I would sure remember and thanks lot to Jal Cowasjee amd Uttraben Parikh, as due to there interest to find best Indian contemporary work for Air India.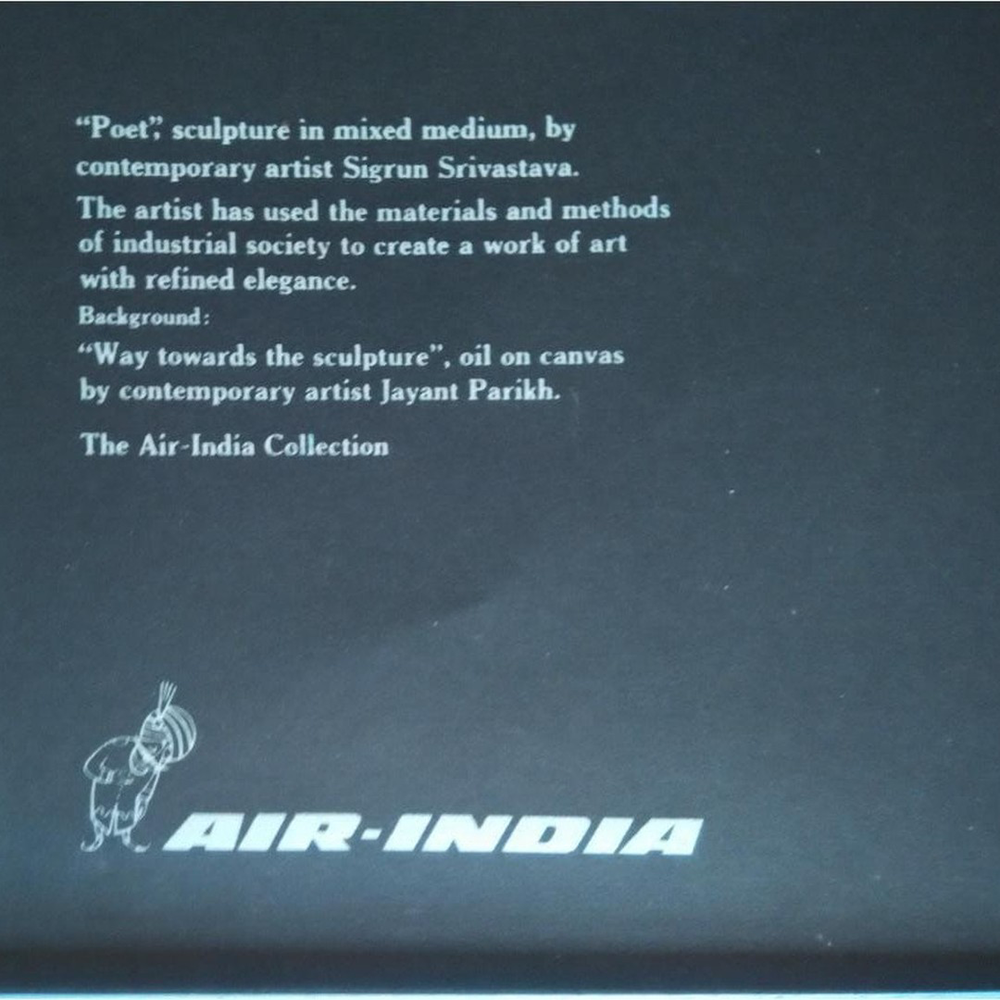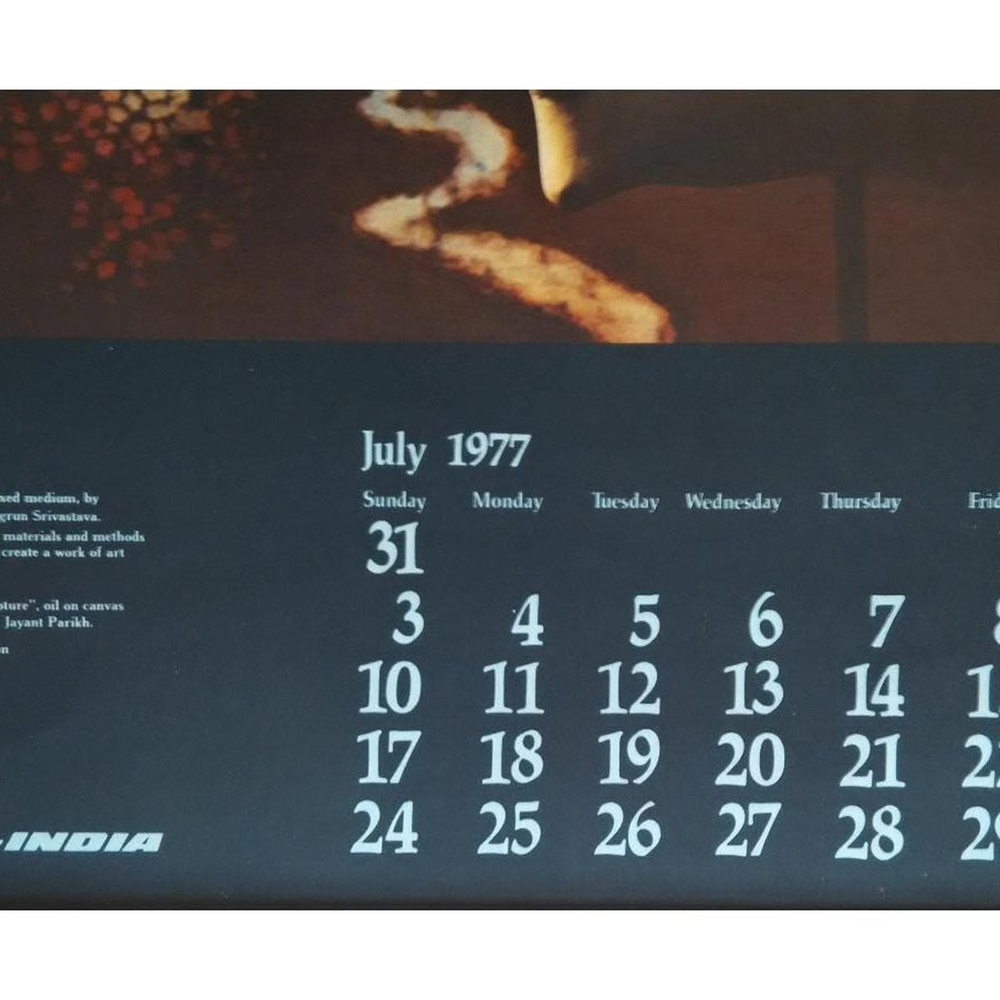 Go to Top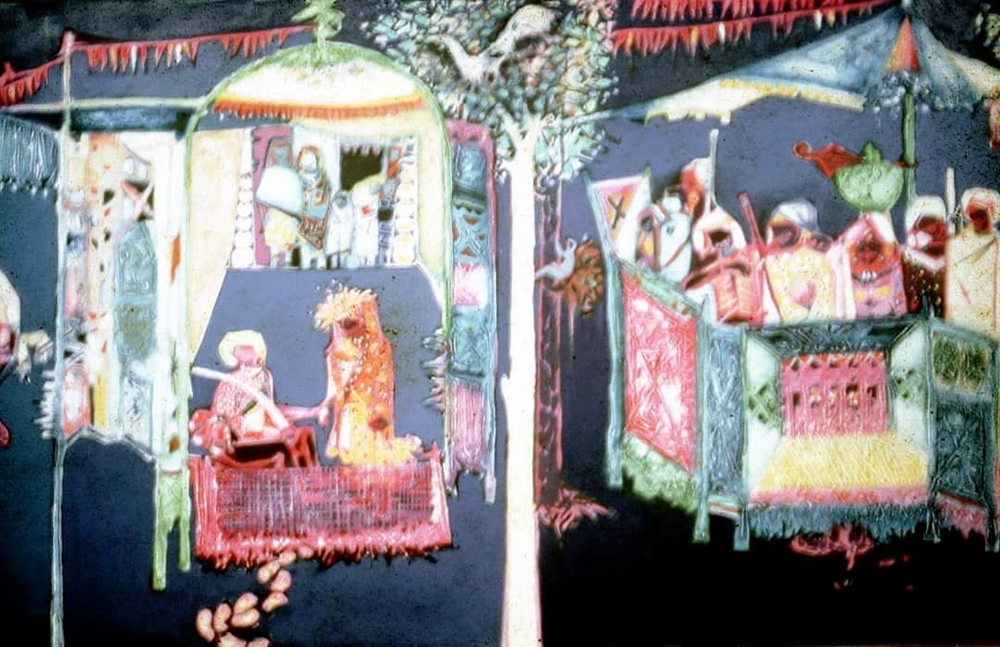 The future Value of an artist's Art will be derived by his art in collection.
The story of first image is :
The art work was Curated by mr. Jal Cowasji (publicity officer at Air India) in some year between 1970 to 1975 not known exact year. A great help was made by shri Uttraben Parikh who was early working for the taj group of hotels nd later for Air india.
Maximum art work of jayant are in collection of The taj group of hotels, Air India, Herwitz collection nd the top individual industrilist or the creat of indian economy people.
The collection holding of the same art work will decide future value if art this is message for new investore for art, the analysis of above is done by C A Naimesh shah who had worked as Financial analyst in UNION BANK OF SWITZERLAND.
The art work was first displayed at counter of Air India in The Taj Mahal Palace hotel Appolo Bunder Bombay. The art work was put on receotion of Air India after replacing Art work of M F HUSSAIN the above art work of jayant parikh was displayed, than later the same art work was displayed at Air India office in West Germany.
The art work was on subject of Kathiwadi (Gujarati) wedding, size was 11 feet x 3 feet nd medium was oil on canvas.
The last two image are from memory of @25 one man show jayant had at the taj art gallery, at the Taj Mahal Palace hotel, Bombay.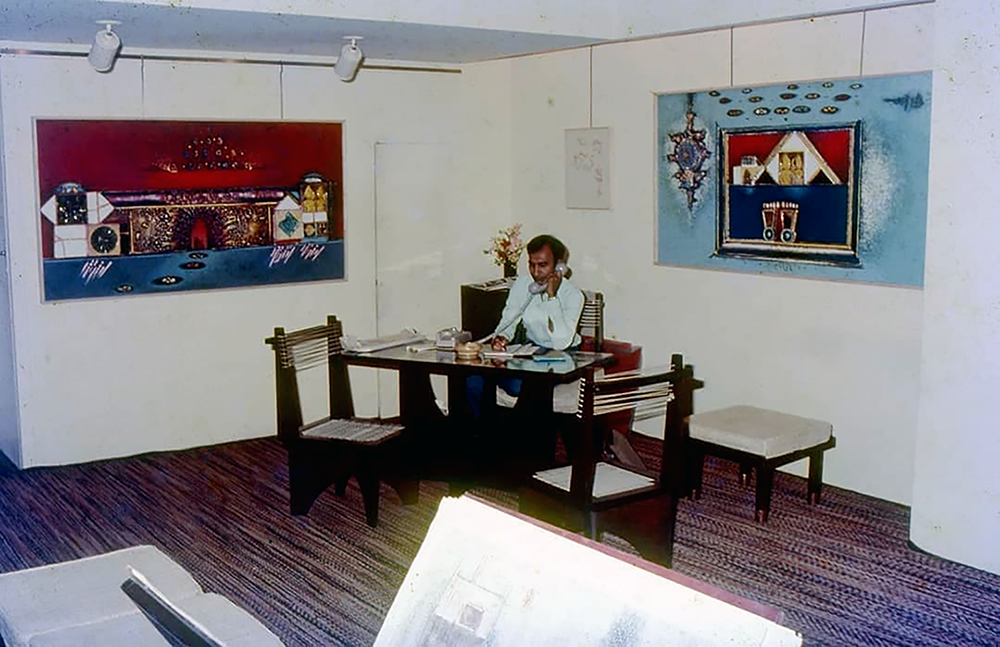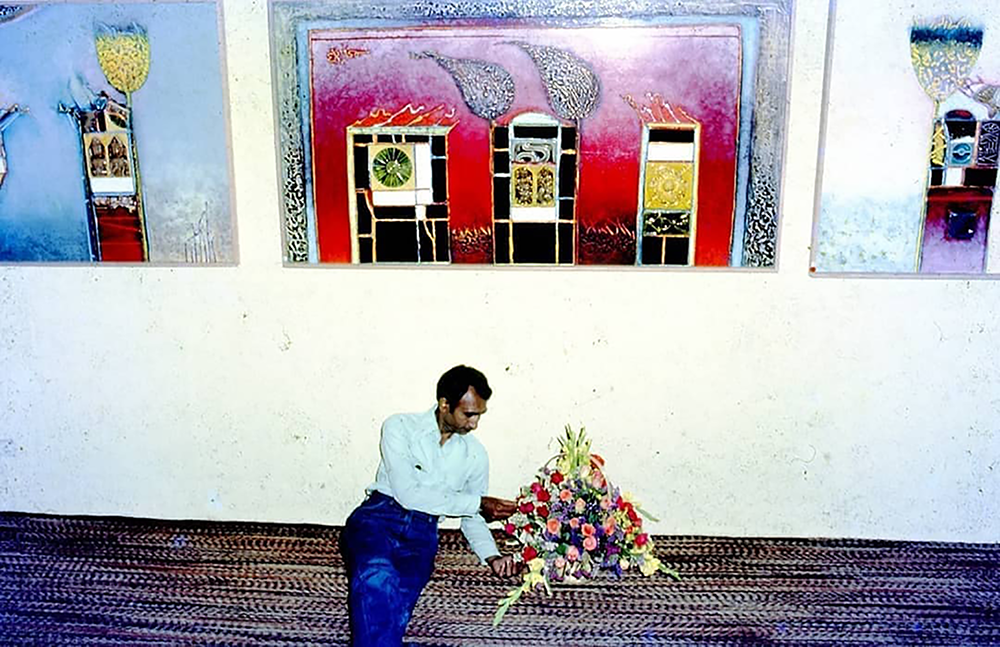 Go to Previous Page
Go to Top
Go to Next Page