---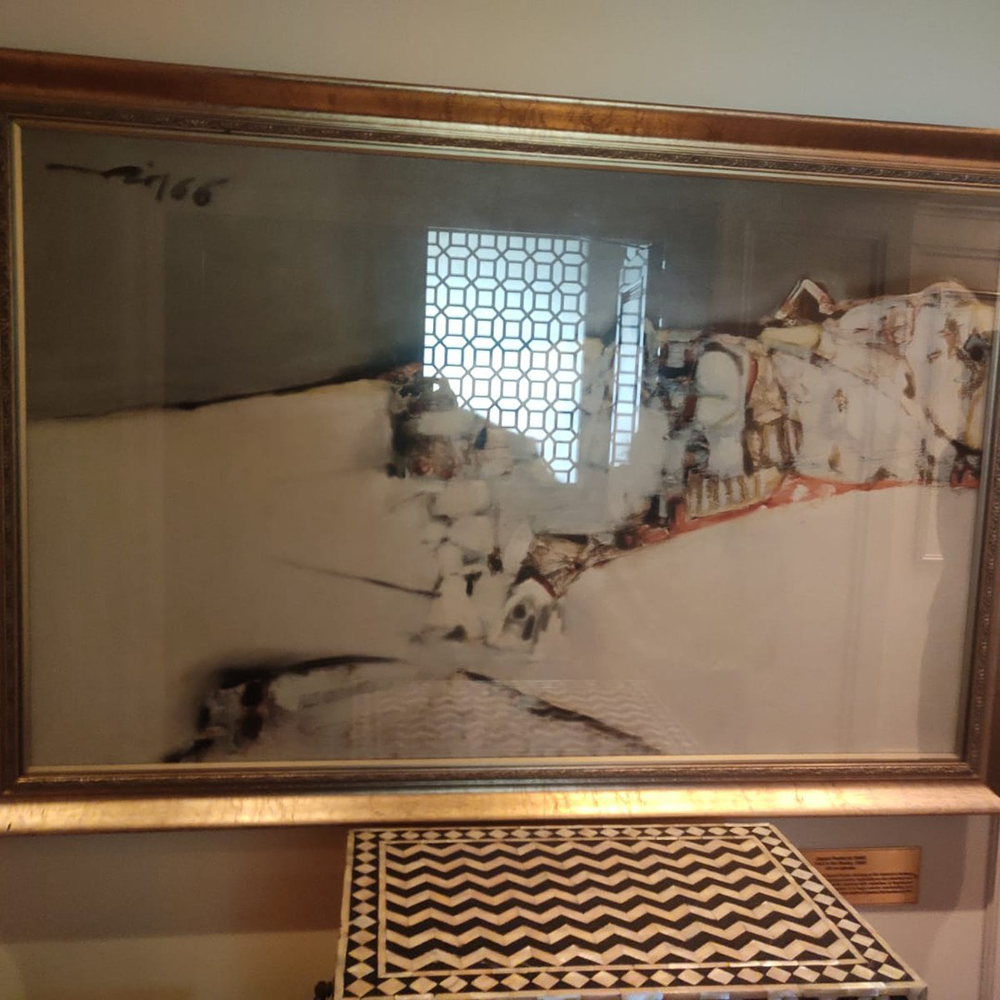 Jayant Parikh's painting proudly hangs on one of the walls of TATA presidential suite of The Taj Mahal palace hotel, Apollo Bandar, Mumbai.
A big thanks to the art connoisseur who shared detailed information when he saw it in person.
Thanks to Mrs. Sohni who procured this art work, and even to Mrs. Elizabeth Kerkar who valued it and gave it a rightful place at the Tata presidential suite of the Taj Mahal palace hotel.
Go to Top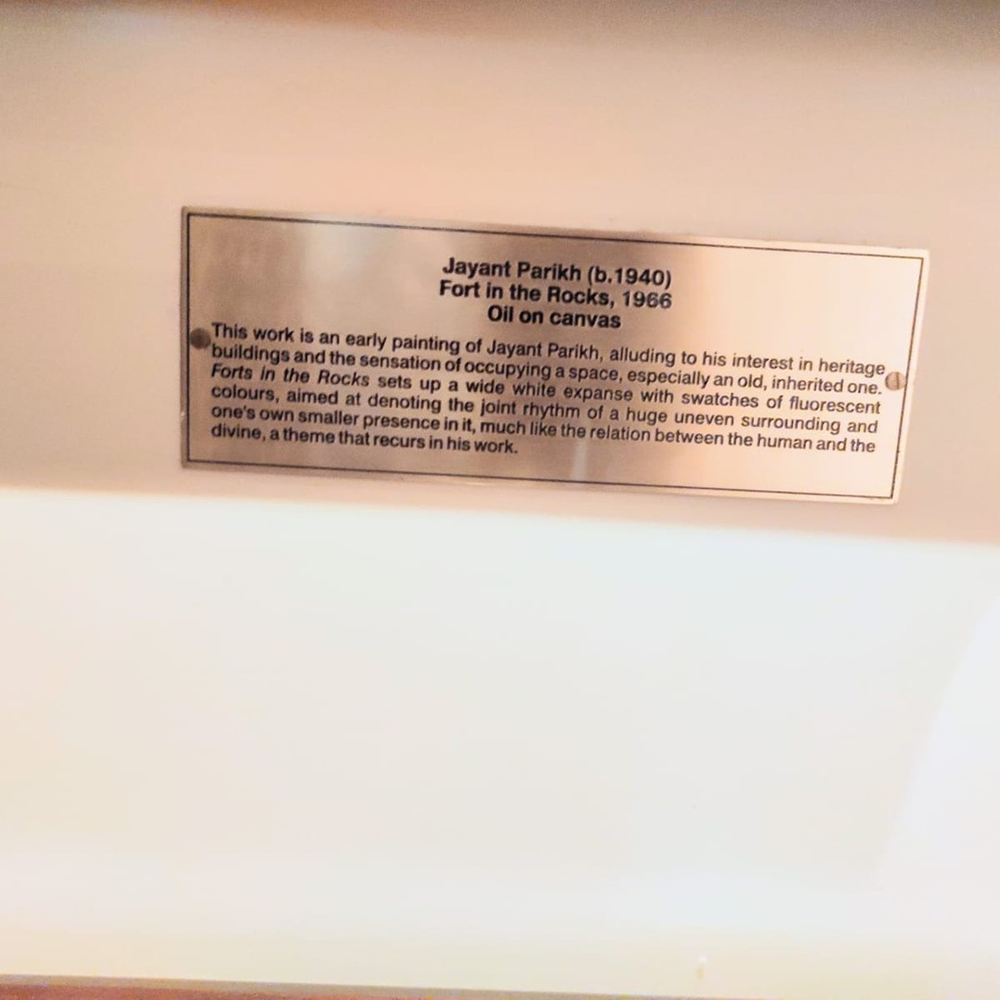 This is message to Future art connoisseur do grebe opportunity to have Jayant Parikh's art in your collection and be pride on your connoisseur eye.
Engraved on a plate is the following information with art work:

Jayant Parikh (b.1940) Fort in the Rock, 1966, Oil on canvas
This work is an early painting of Jayant Parikh, alluding to his interest in heritage buildings and the sensation of occupying a space, especially an old, inherited one. Forts in the Rocks sets up a wide white expanse with swatches of fluorescent colours, aimed at denoting the joint rhythm of a huge uneven surrounding and the divine, a theme that recurs in his work.
Go to Top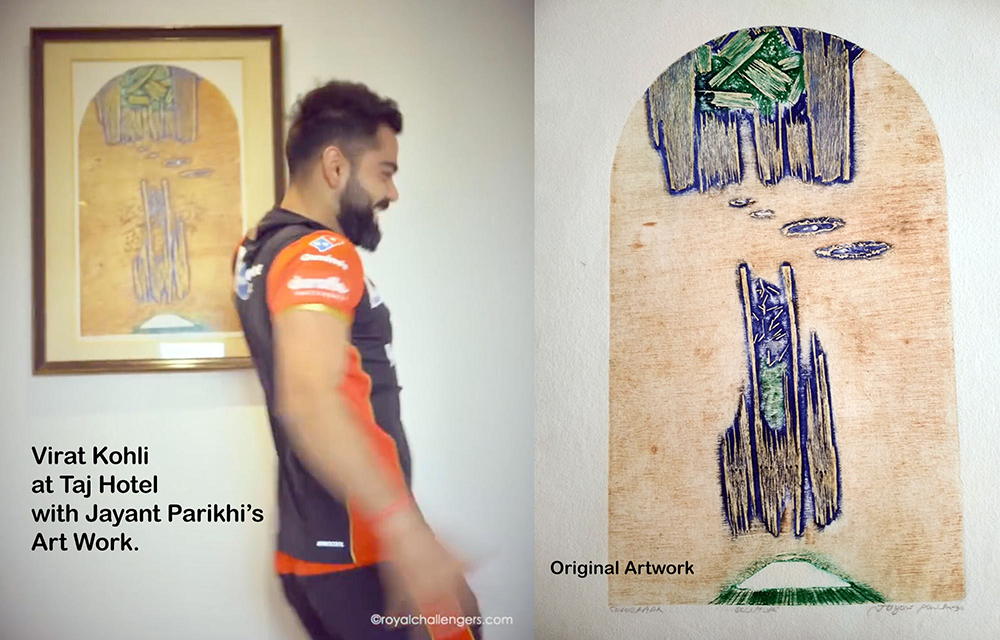 Moment of pride and Happiness to share a picture of Famous cricketer VIRAT KOHLI with artwork of Jayant Parikh at Taj Hotel.
As told in a previous post of Jayant Parikh his lot of Artwork are in the collection of Taj Group of Hotels. These Art work were procured by Mrs. Sohni and Mrs. Elisabethas Kelkar between 1968 to 1990. Both were associated with the interior designing department of Taj Group of Hotels.
I am so happy to share this pic of VIRAT KOHLI with the artwork of Jayant Parikh, there are many more to come in the future. Grab the opportunity to have artwork of Jayant Parikh in your collection as famous people have and be lucky.
Go to Top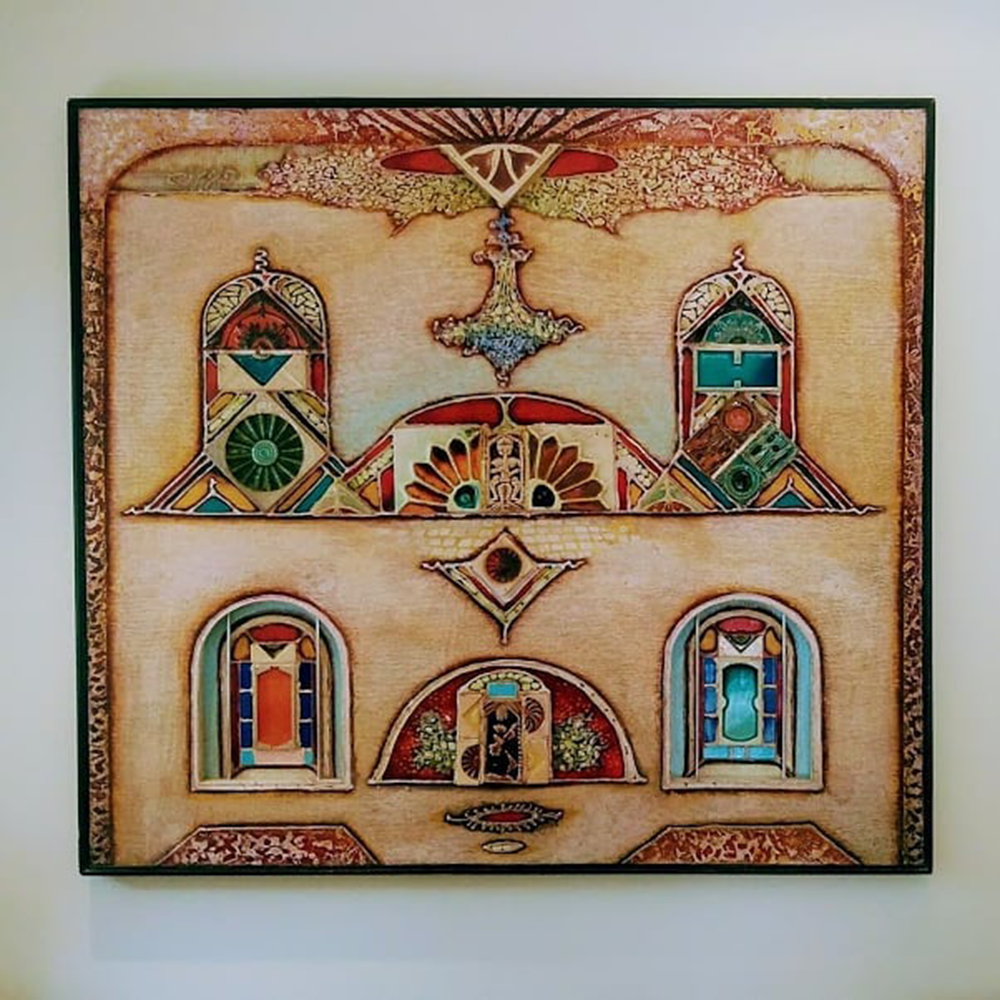 Great pleasure to share information about Jayant's art journey this pic of Jayant's very unique art it's moveable mural painting on playwood and material is ceramic, his paintings are in collection all over world this image is of ooty (udagmanglam)Taj hotel. His biggest single corporate collection is with Taj group of hotels.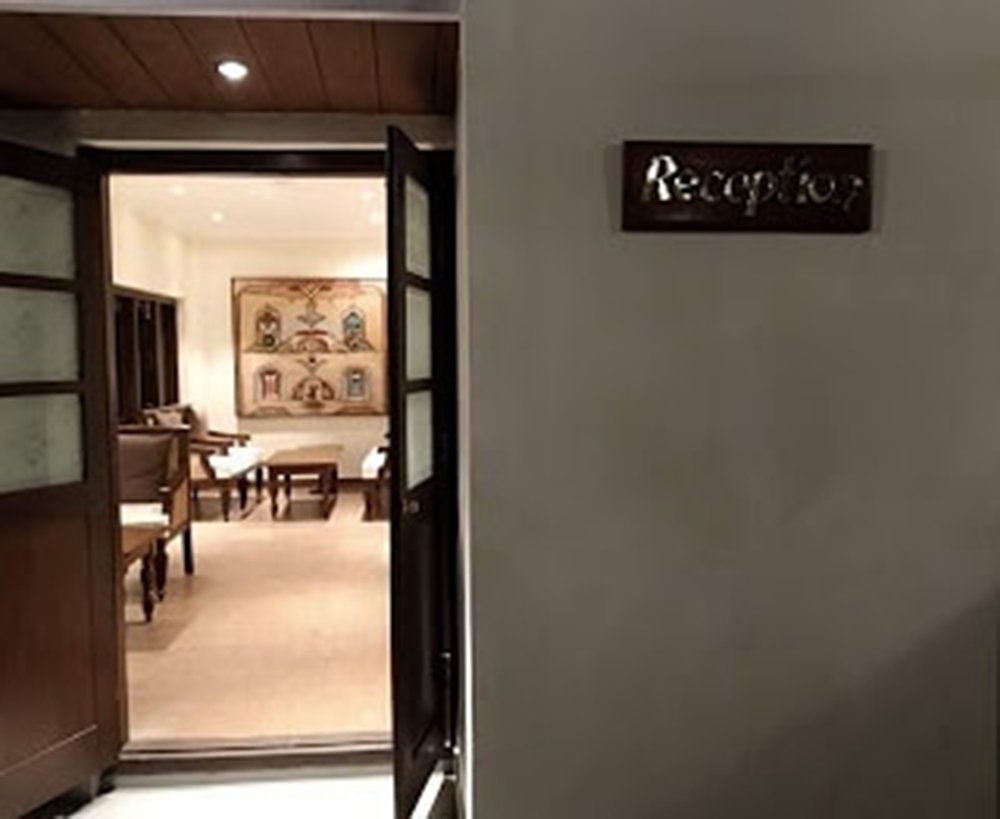 Go to Previous Page
Go to Top
Go to Next Page