---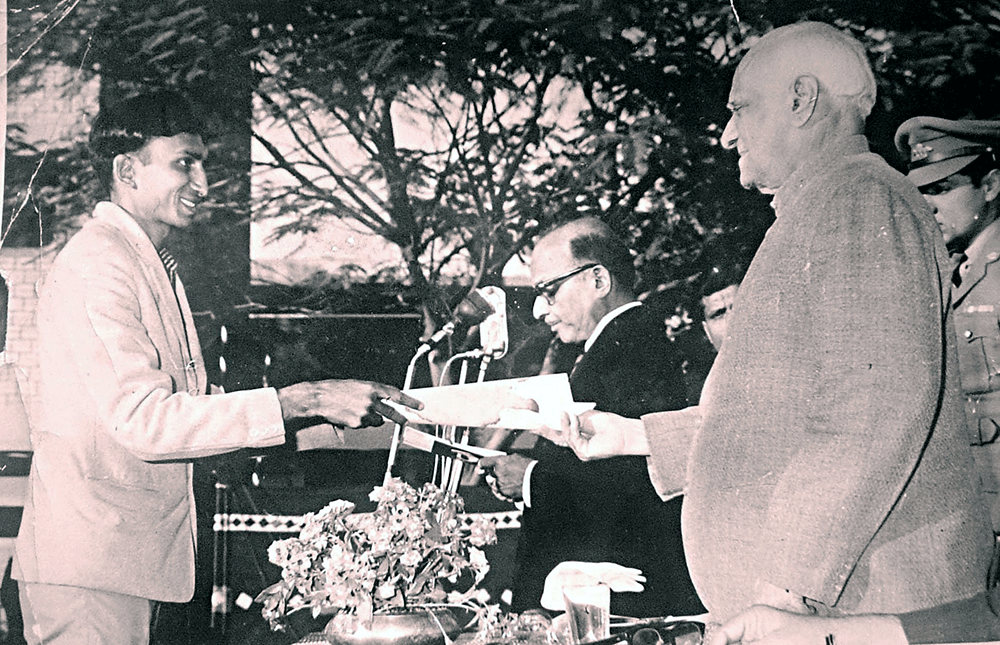 Mr Jayant parikh was among few Indian artist who is awarded national award for art more than once . He is honoured first national award in 1970 for his painting "behind screen " by President v v giri and second national award in 1980 for his graphic by President Neelam Sanjiva Reddy great honour to the artist Nd his extra ordinary achievement in field of art .this award is equivalent to national award given to field of Movie litigate,,dance etc.
Go to Top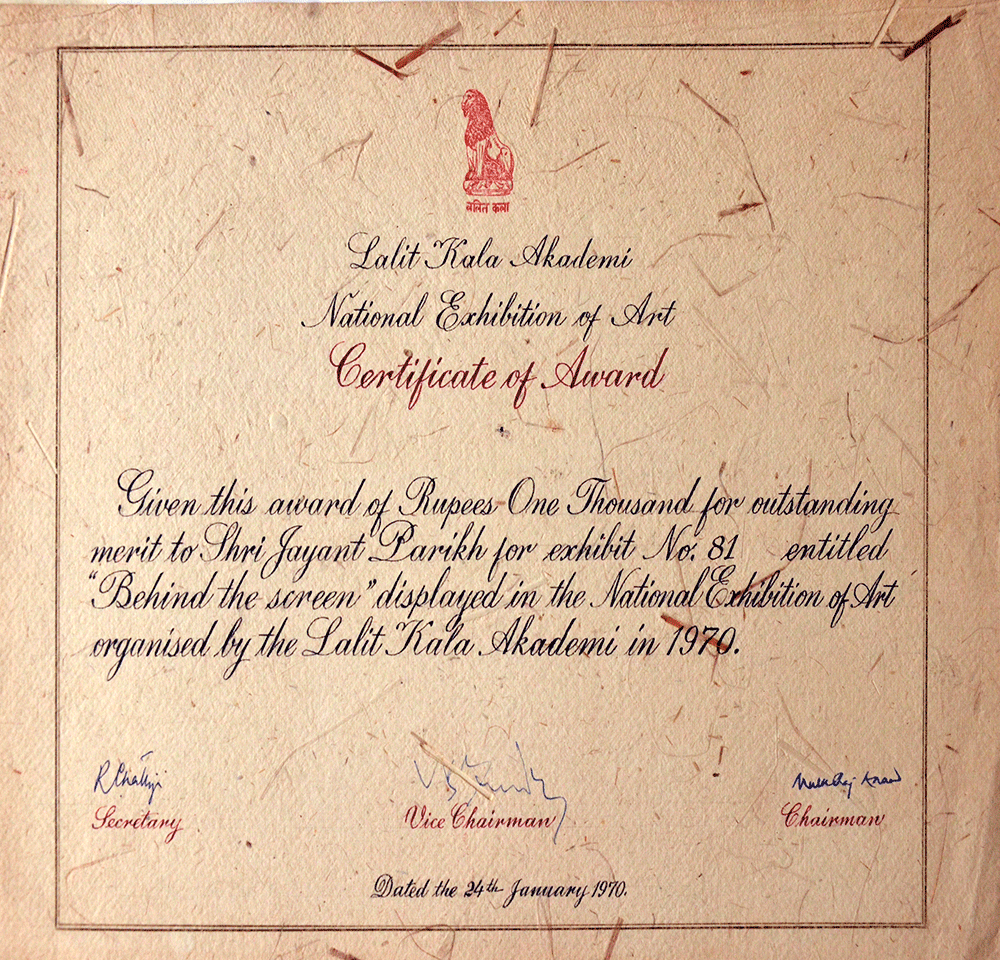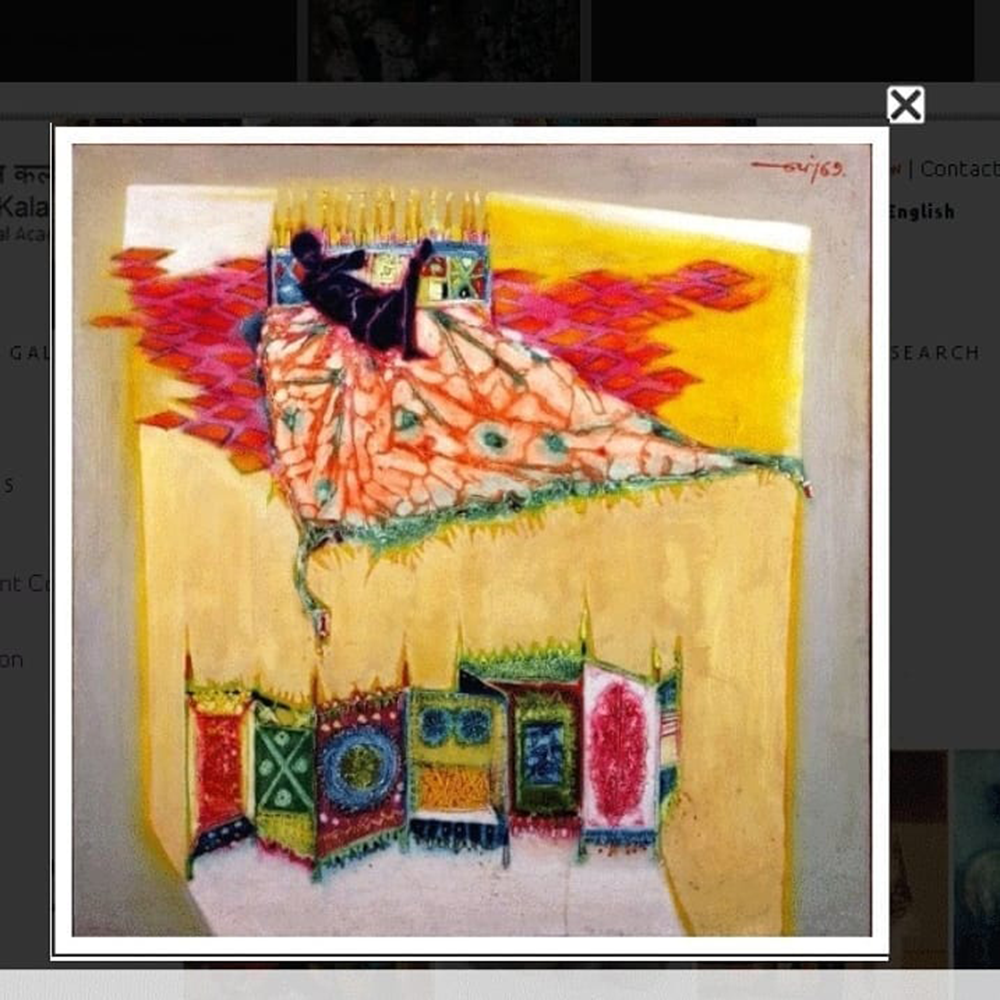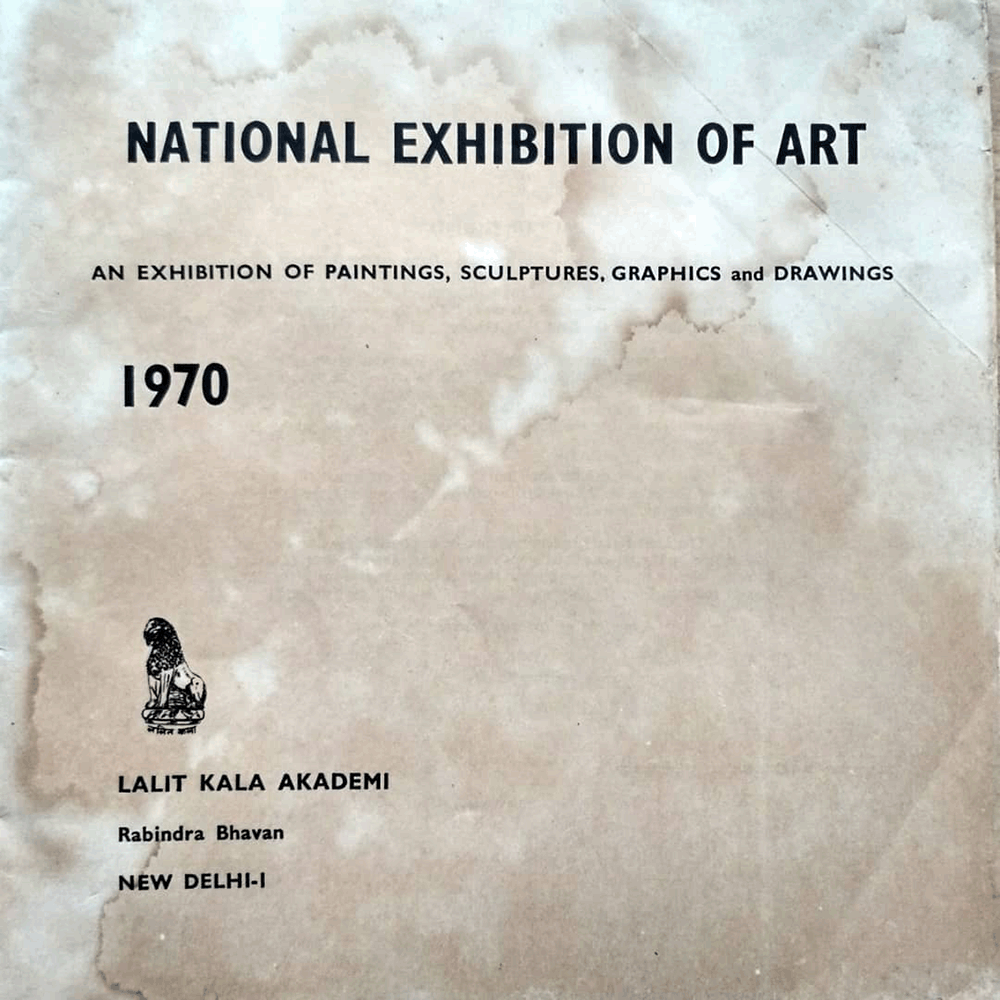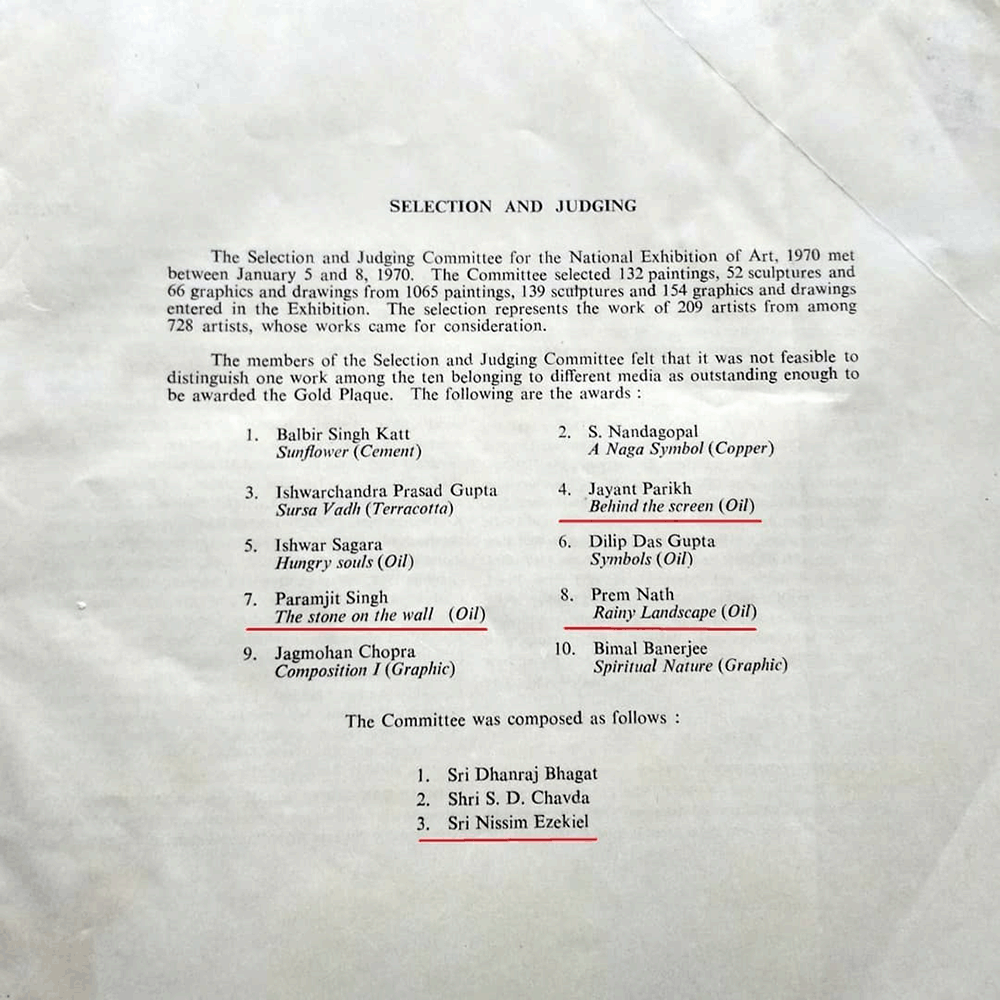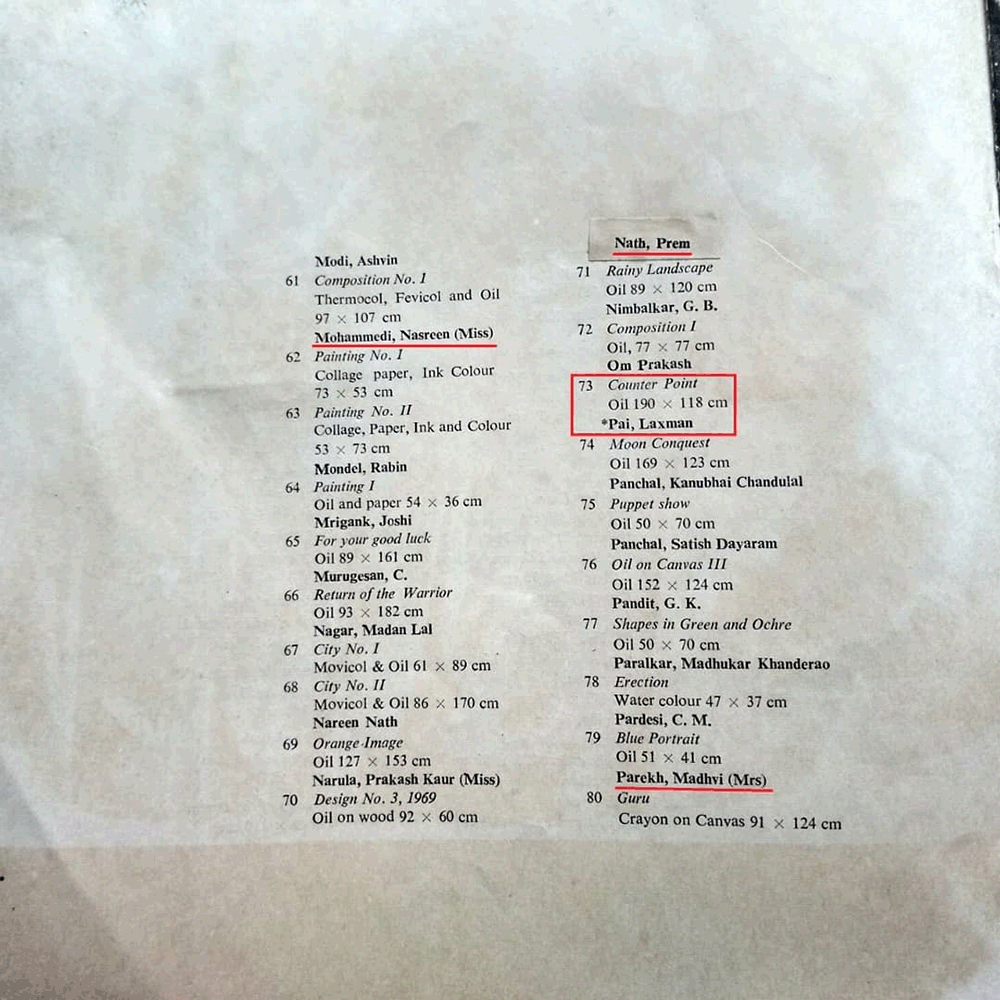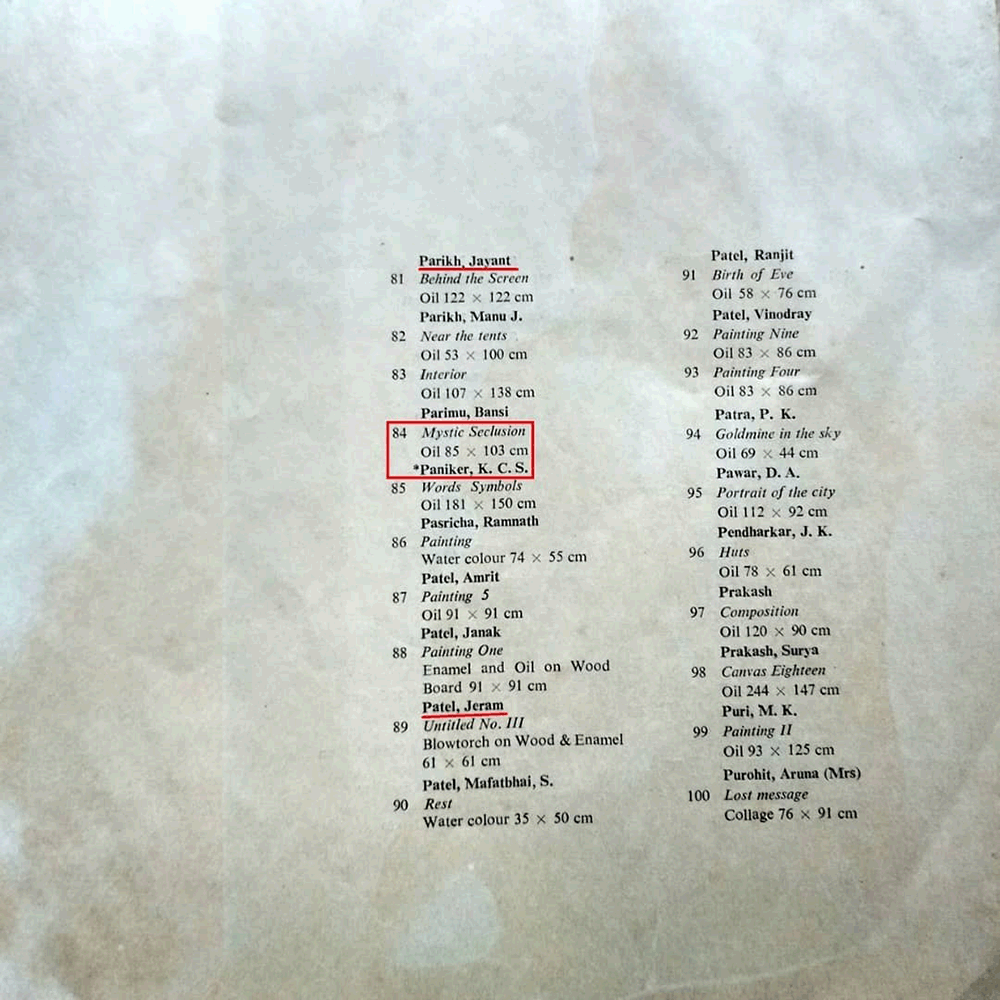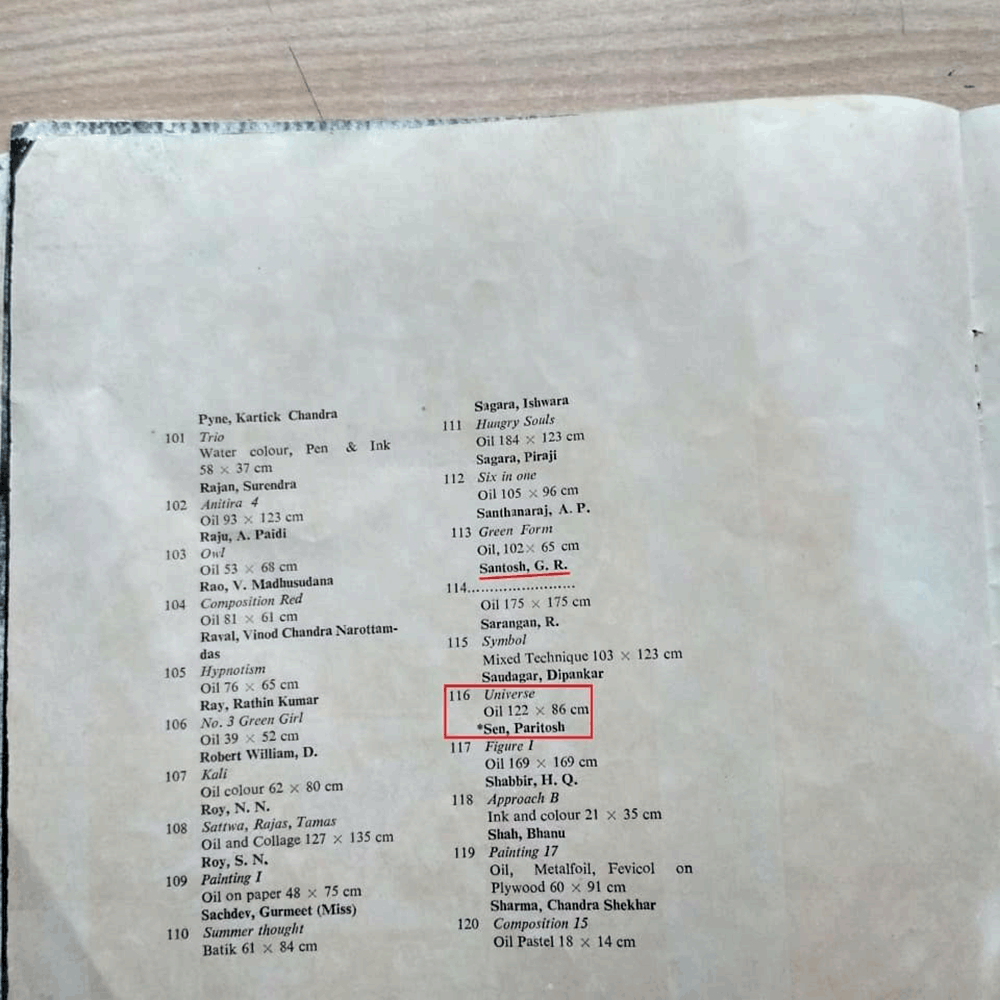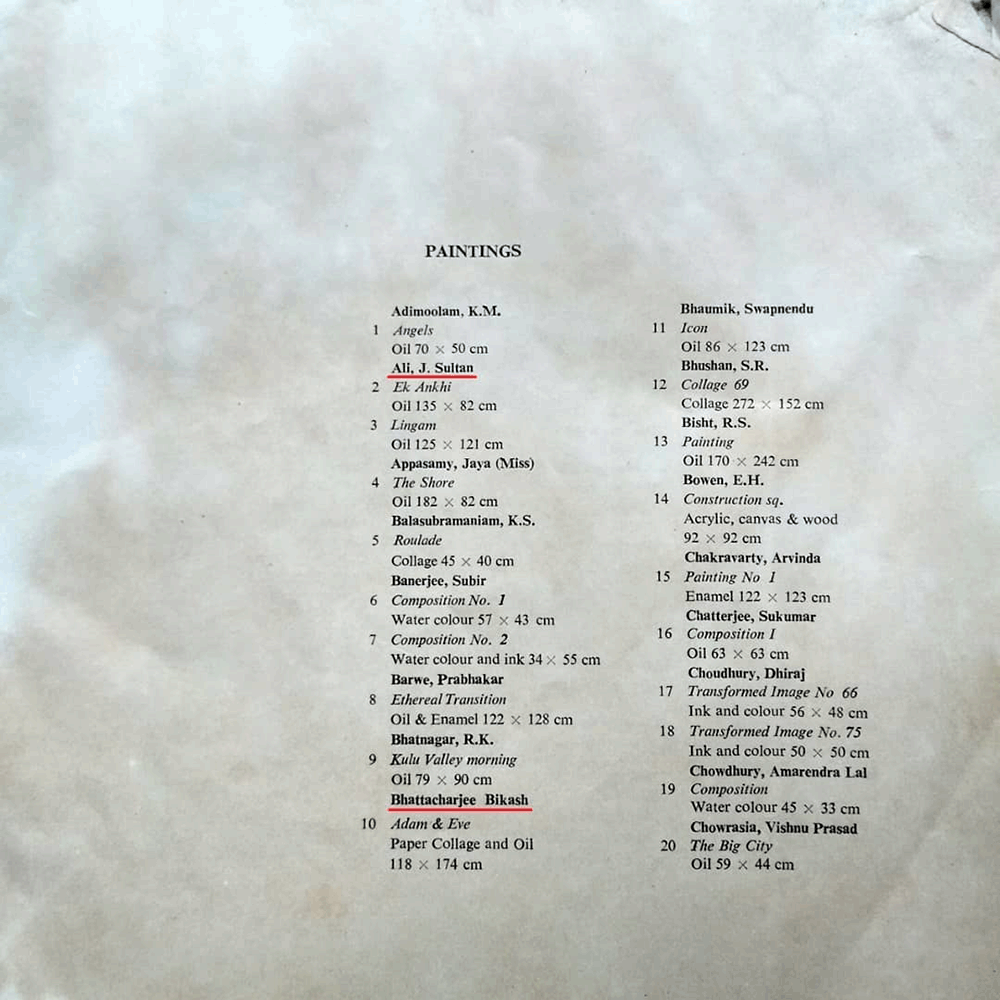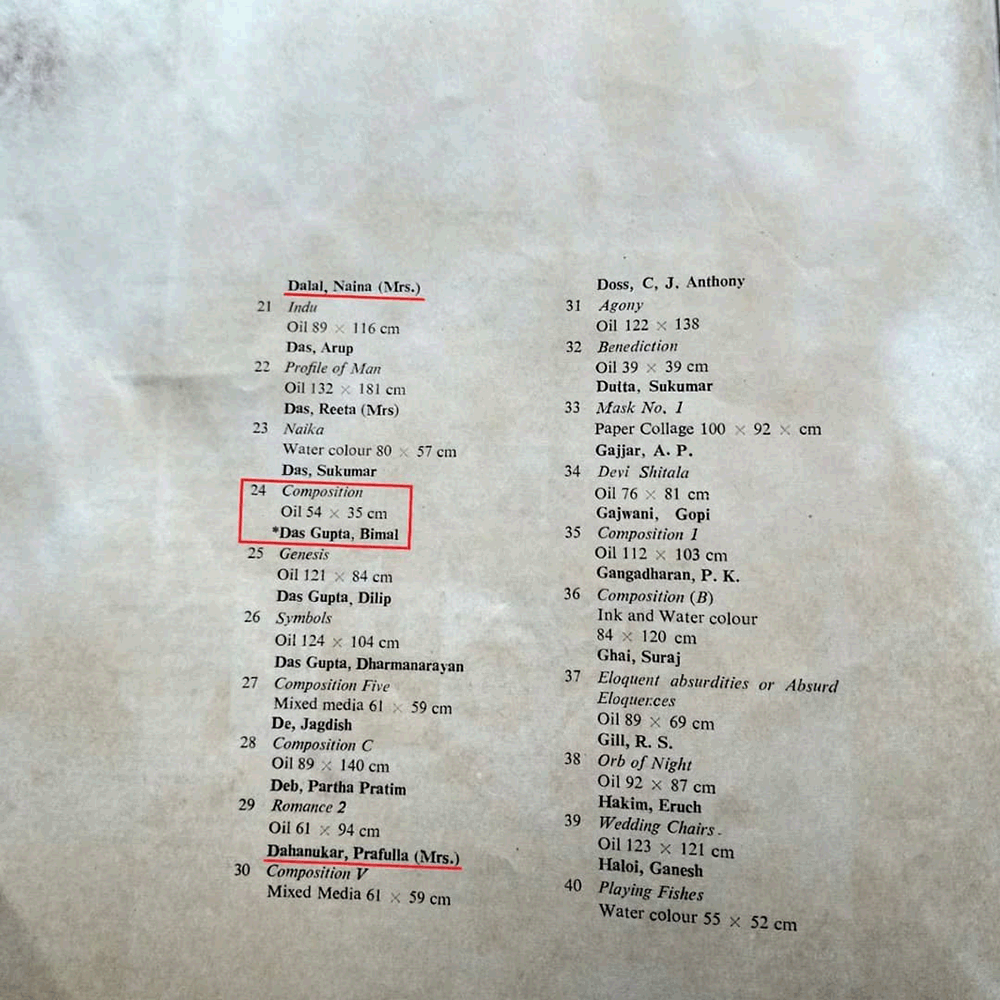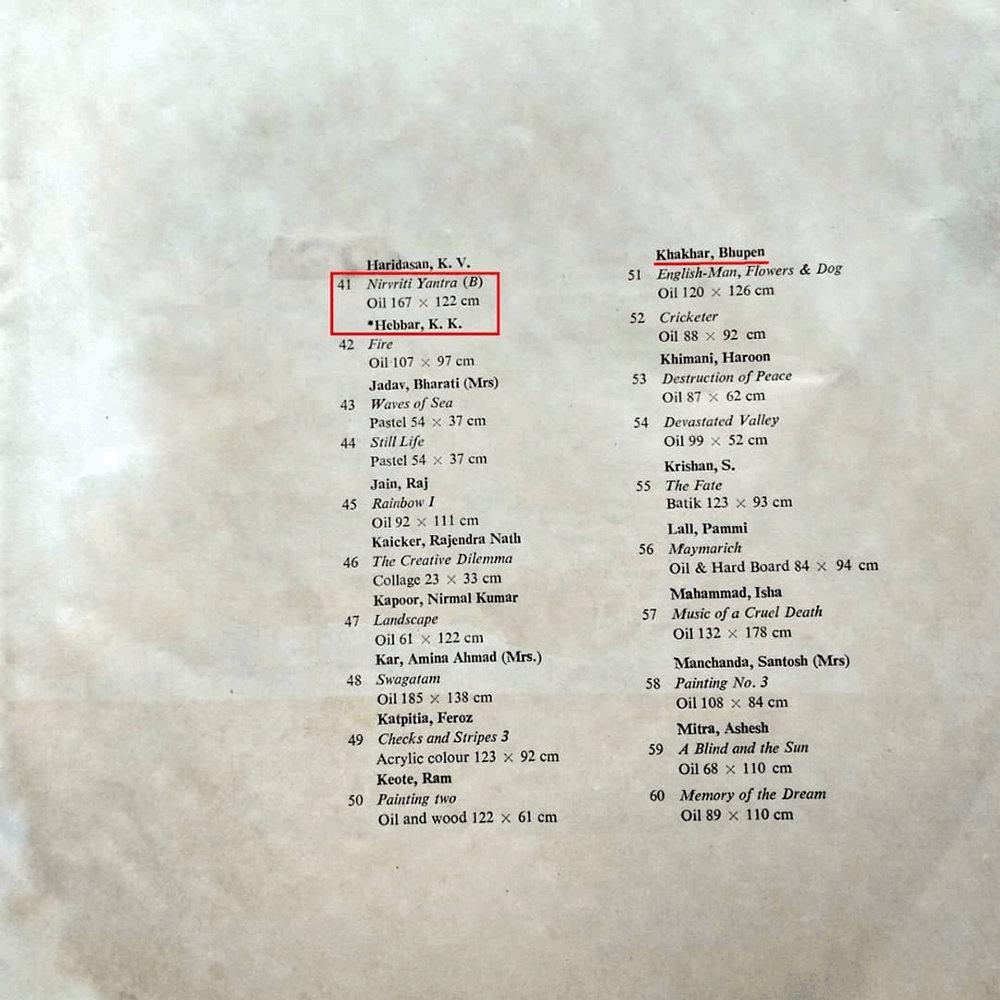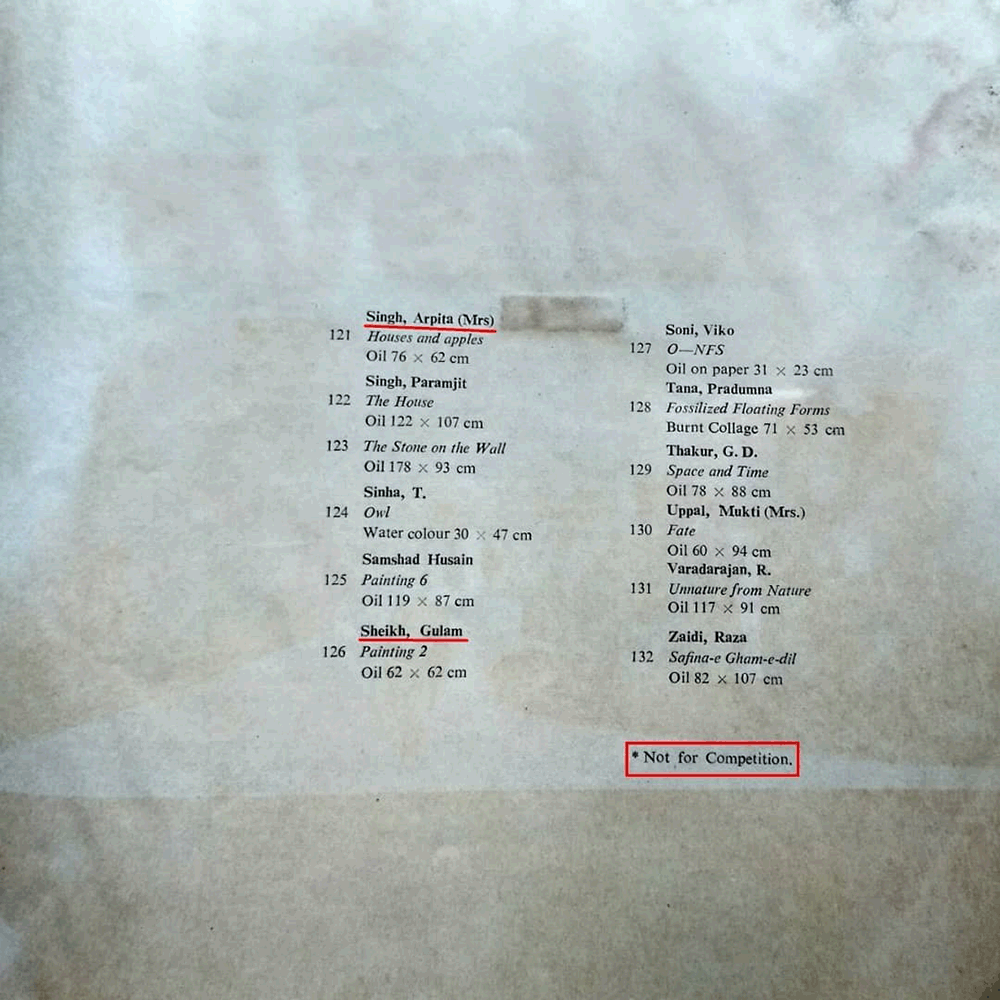 In year 1970 Jayant was awarded National Award for his painting Behind the screen.
The following are information from catloug published by the Lalit Kala Academy, New Delhi.

Judging commity:
1 Nissim Ezekiel (Padma Shri), 2 Dhanraj Bhagat, 3 S. D. Chavda

Honorary exhibits were :
1. K.k. Hebbar (Padma Vibhushan), 2. Laxman Pai (Padma Vibhushan), 3. Binal Dasgupta, 4. Paniker k.c.s., 5. Paritosh Sen

Some of famous name who were exhibited there art work for same National Exhibition of Art where Jayant was Awarded National award for his painting Behind the Screen

1 .Nasreen Mohamedi, 2. Bhupen Khakhar (Padma Shri), 3. G. R. Santosh (Padma Shri), 4. Arpita singh (Padma Shri), 5. Jeram Patel, 6. Gulam Mohammed Sheikh (Padma Bhushan), 7. Prafulla Dhanukar, 8. J. Sultan Ali, 9. Vikash Bhattacharjee

The painting is in collection of Lalit Kala Academy, New Delhi
Go to Top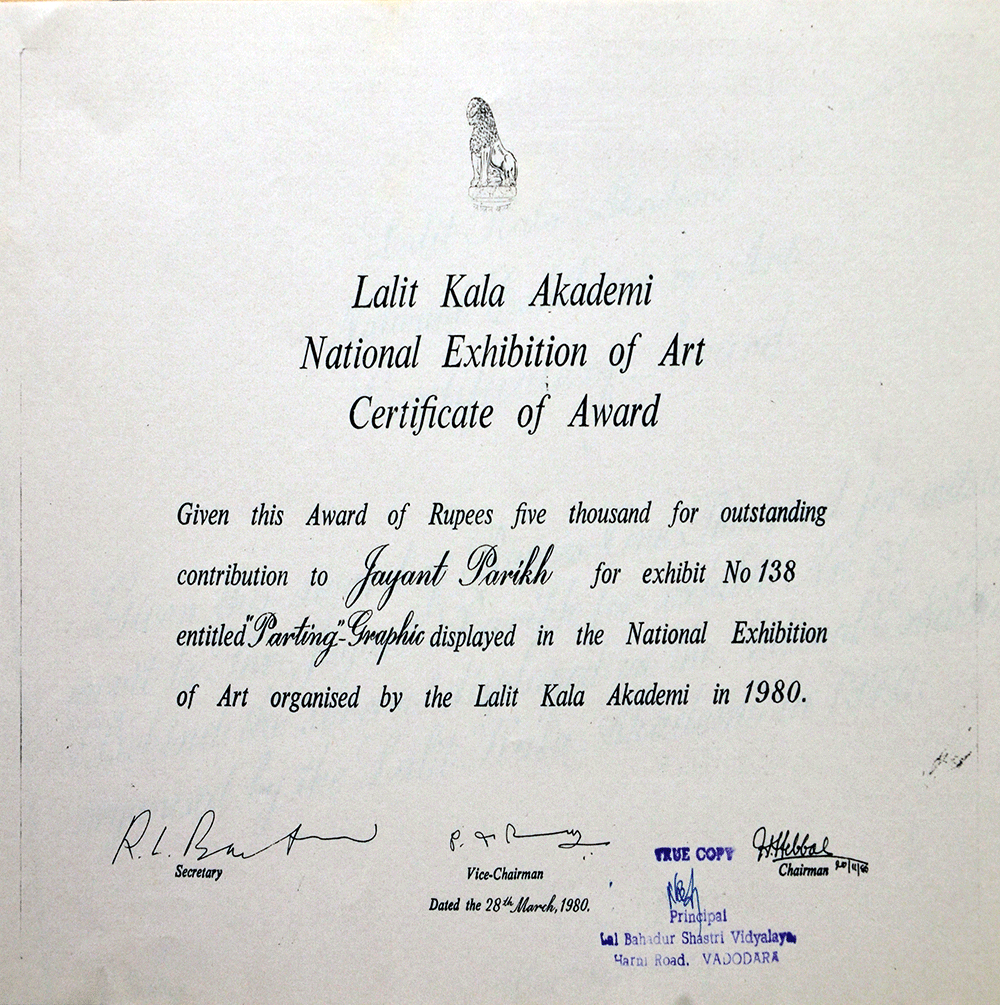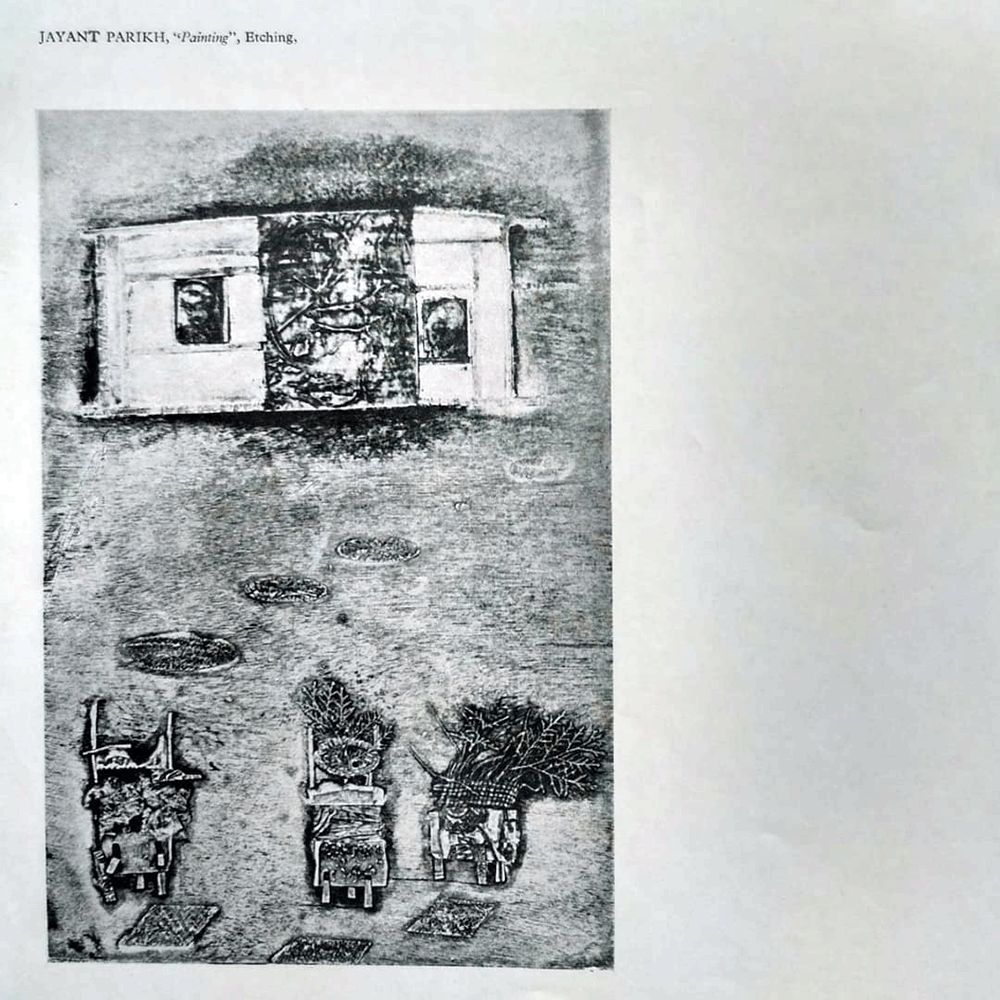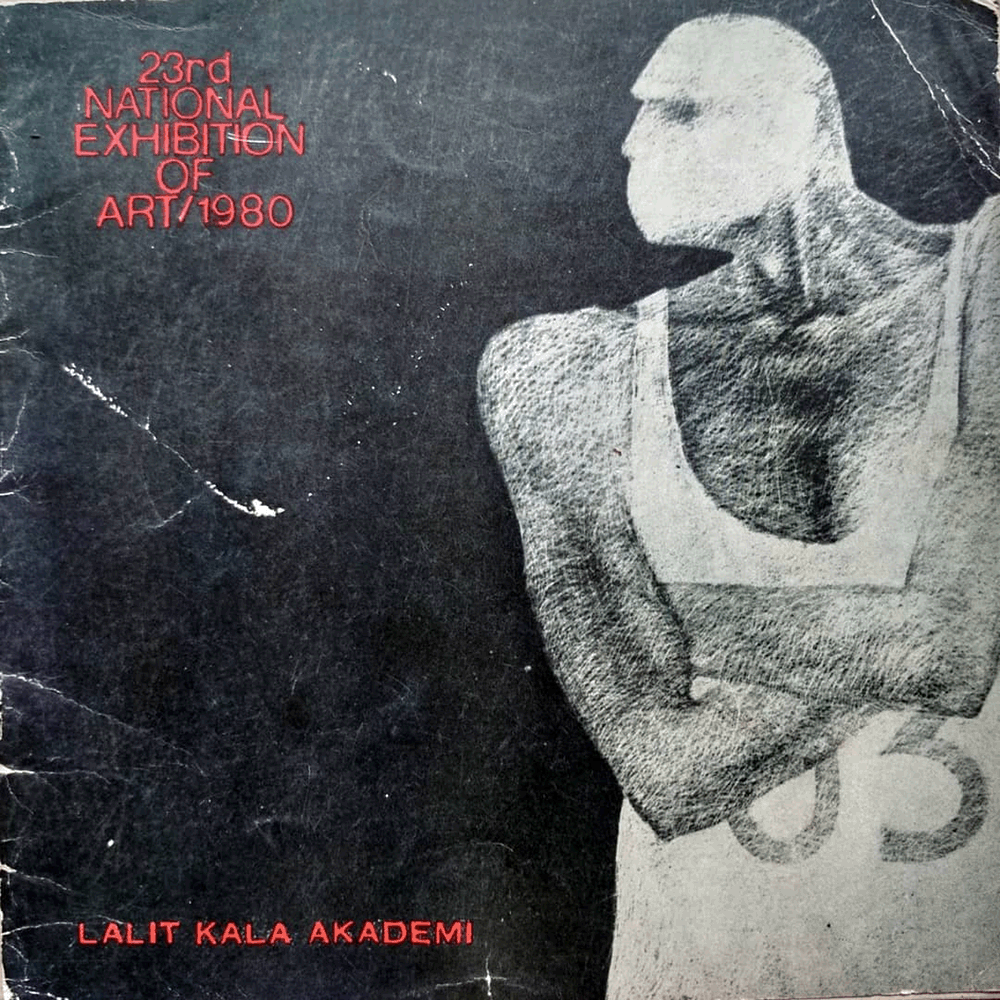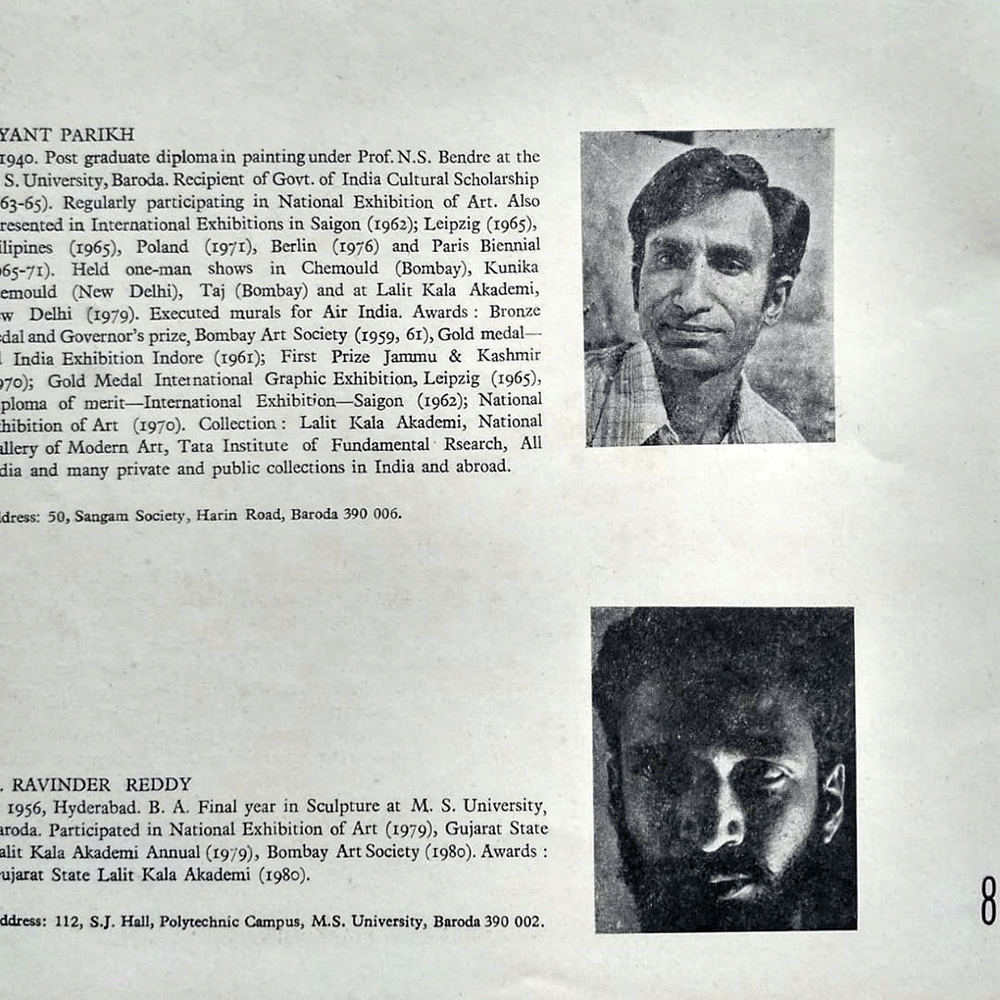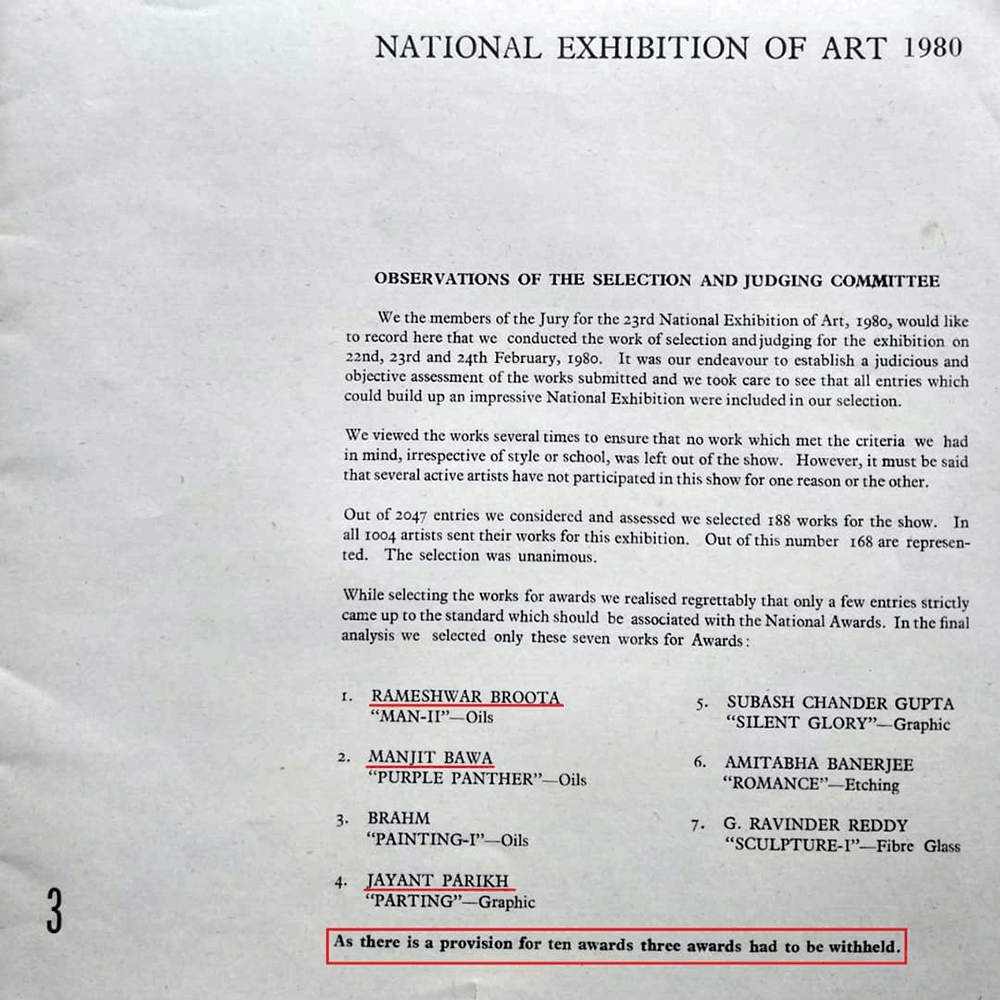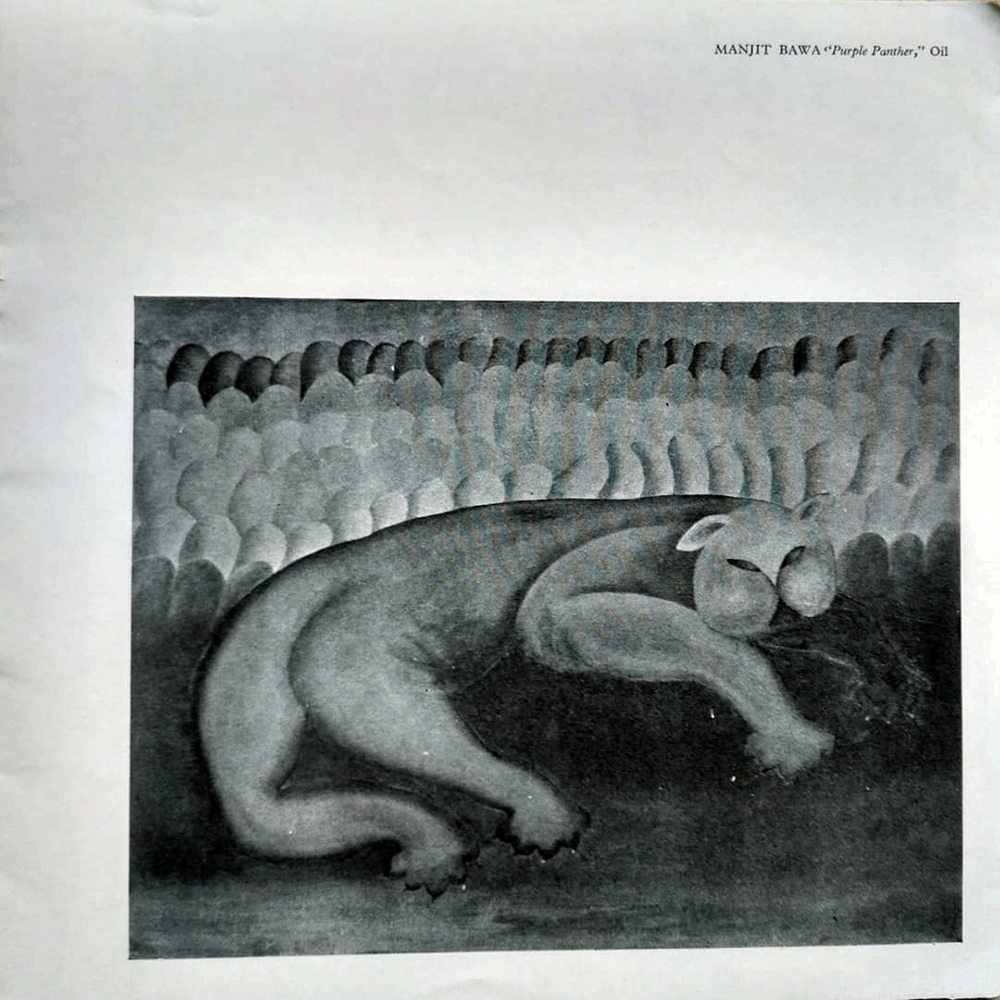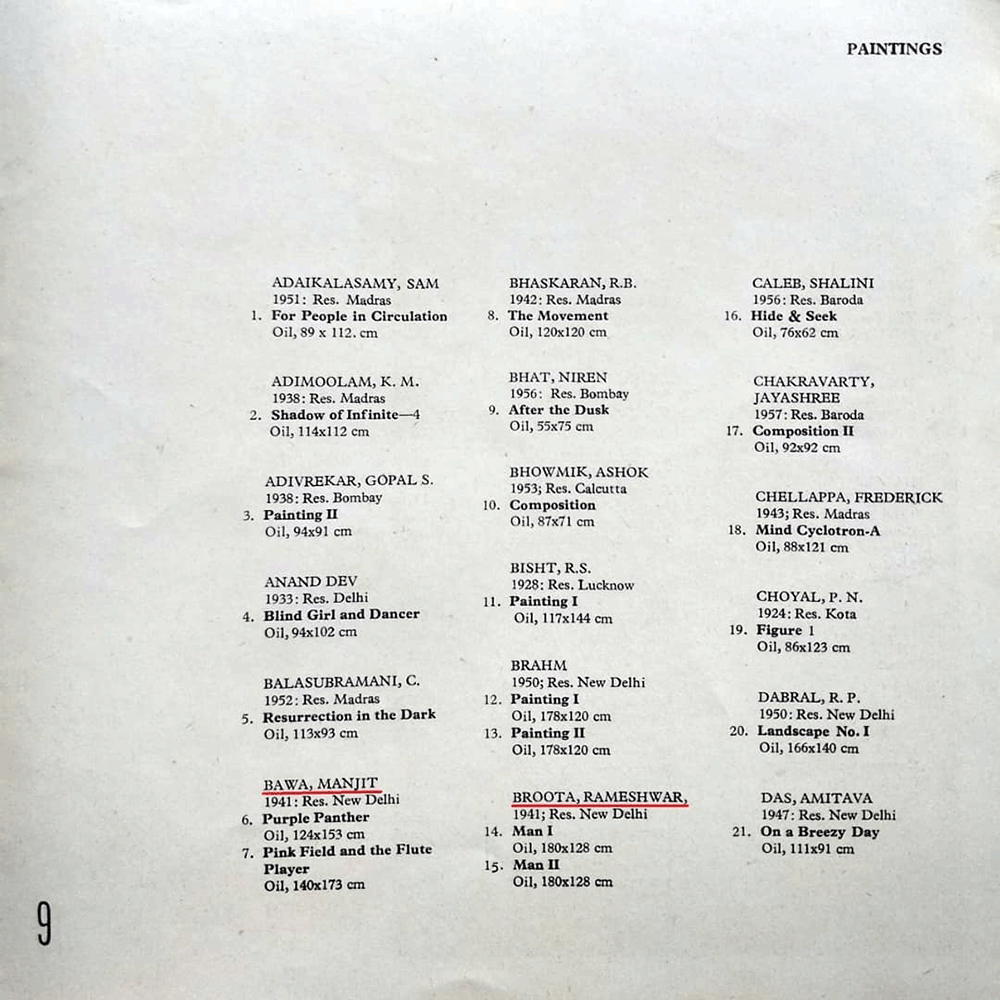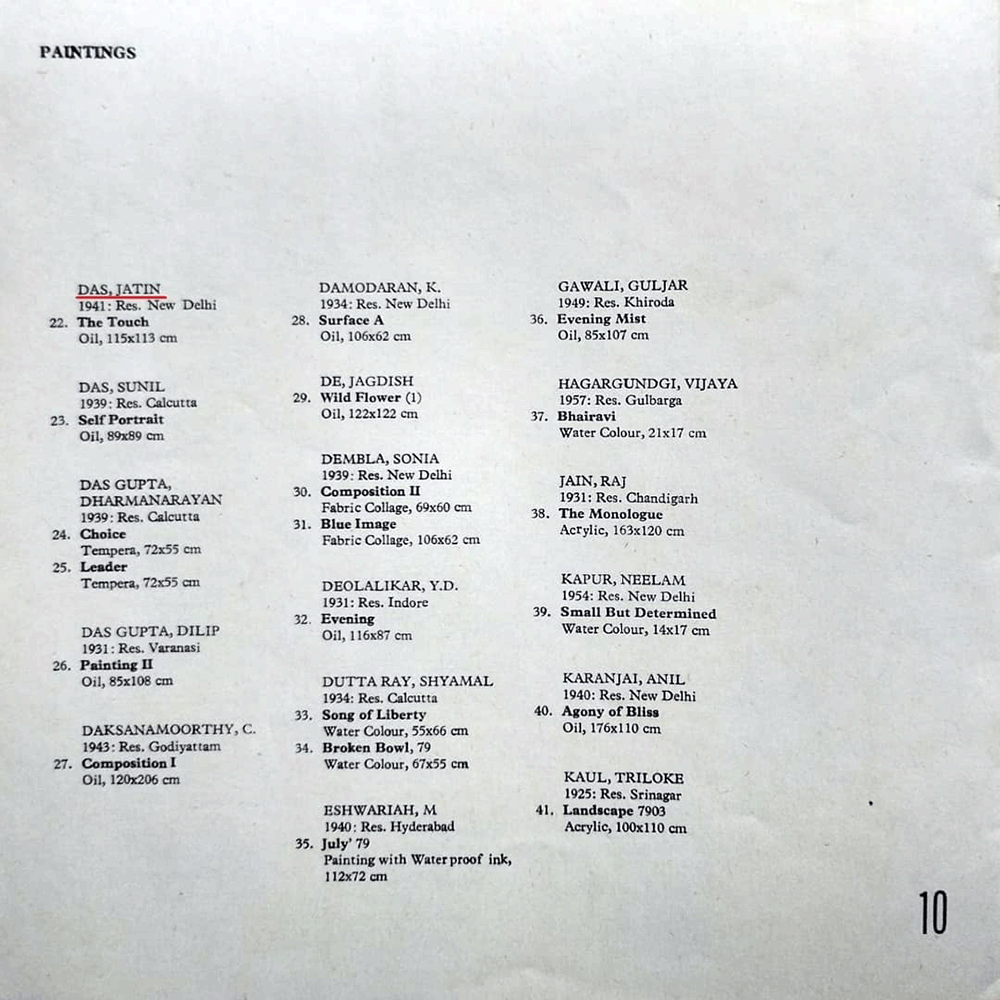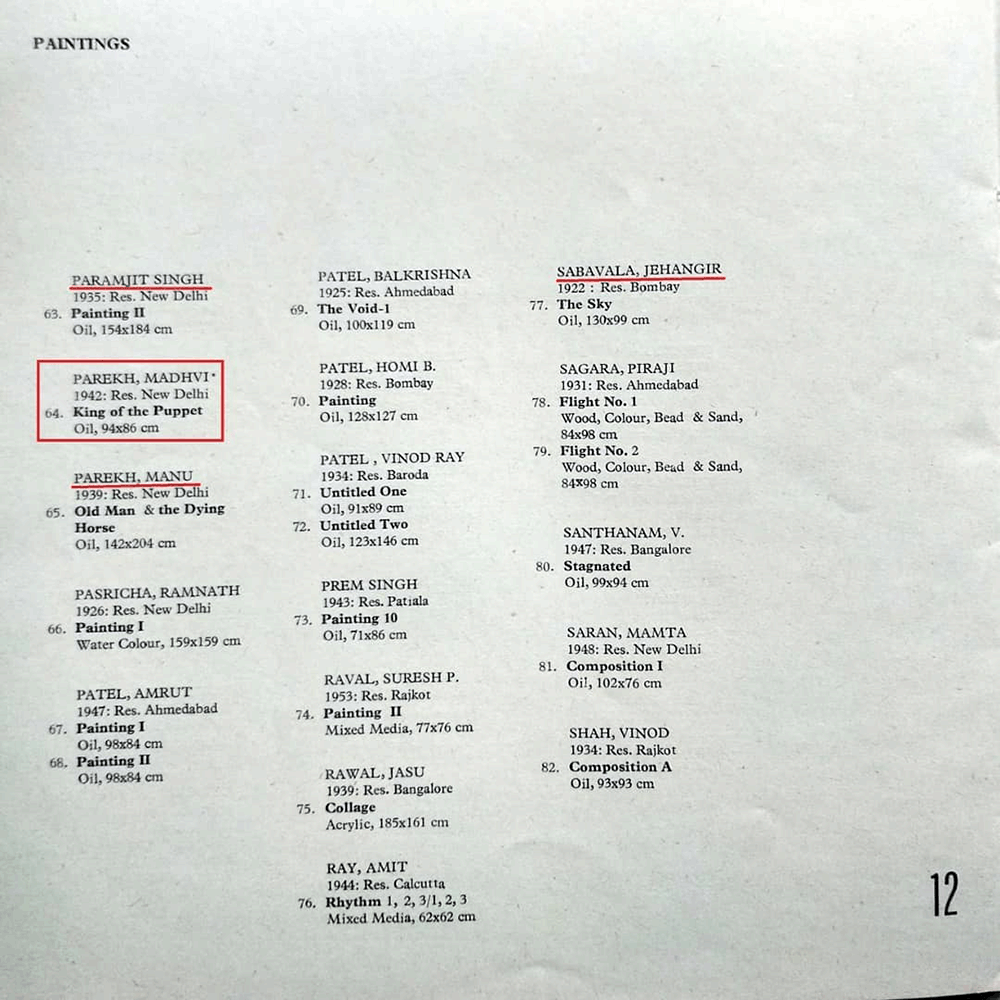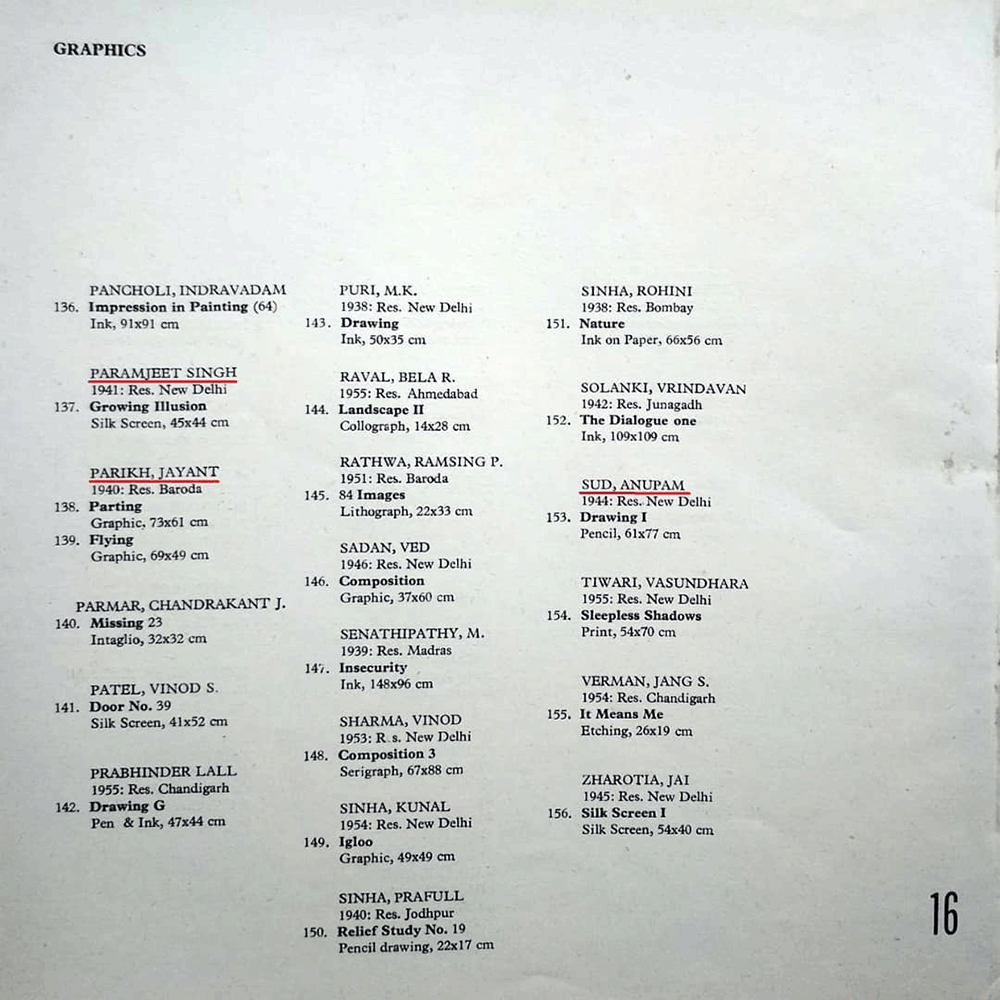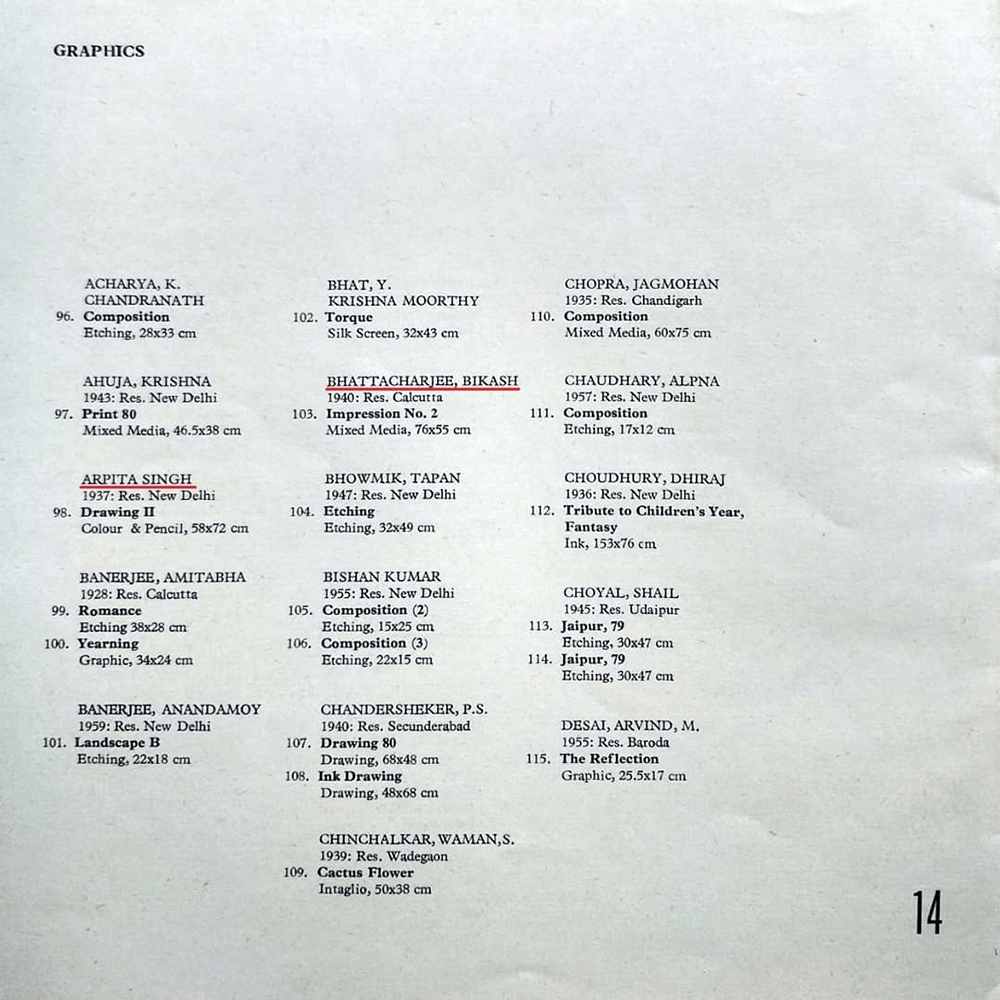 Great honour Jayant get in year 1980 as he was awarded national award second time for his graphic print. First national award he was awarded on his canvas painting in year 1970.It's great proud to share information that for national award in year 1980 the judging committee had awarded only 7 prize even though there was provision of 10 prize, the committee had written they found only 7 entry perfect for prize,Jayant was among those 7 people whose art being honoured.

The following were the winner
1. Rameshwar Broota, 2. Manjit Bawa, 3. Bramha, 4. Jayant Parikh, 5. Subash Chandra Gupta, 6. Amitabha Banerjee, 7. G. Ravinder Reddy

Would like to share some of famous name who were participant in same exhibition. Jatin Das, Paramjit Singh, Manu Parekh, Jehangir Sabavala, Arpita Singh, Bhattacgarjee Bikas, Anupam Sud.
Hope after knowing above information one can know value of Jayant's art in present and in Future.
Go to Top
Go to Next Page